Deal with conglomerate Marubeni Corporation comes with prepaid LPG startup planning to expand beyond Safaricom-supported deployment in Kenya and into new markets in Africa and Asia.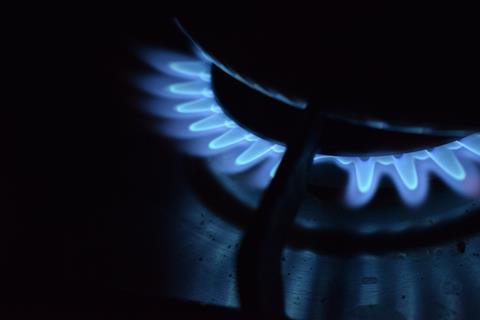 Circle Gas, a Safaricom investment that focuses on bringing affordable cooking fuel to low-income households in sub-Saharan Africa, flagged the receipt of funding from Japan's Marubeni Corporation to support plans for international expansion.
The UK-based startup — which runs a prepaid-based liquefied petroleum gas (LPG) payment system for households in Kenya — said the investment will be used to expand its M-Gas service to "more households in East Africa and beyond".
Marubeni was described as an "ideal strategic investor" by Volker Schultz, Circle Gas's Chief Executive. He noted the group's "global footprint and extensive experience in supply and distribution of natural gas and LPG, and track record in infrastructure and related services". "We look forward to working closely with the Marubeni team and believe this close collaboration will significantly accelerate the company's growth", he added.
Marubeni is a Tokyo-based conglomerate boasting more than 450 subsidiaries and affiliated companies, and spanning a wide range of industries, including agriculture, chemicals, construction, energy, IT, real estate, and telecoms. It is listed on the Tokyo Stock Exchange, with a market cap approaching JPY 2trn (£13bn/€15.5bn). The group's telecoms interests include businesses running mobile stores affiliated to Japanese operators KDDI and NTT DOCOMO, as well as a mobile recycling and refurbishment specialist called Mobile Care Technologies and residential broadband provider Tsunagu Network Communications. It has one African investment currently listed on its website: automotive distributor Toyota Ghana Company.
Circle Gas did not disclose the size of the investment — nor how it impacts Safaricom's holding in the business.
Cooking on gas
Circle Gas has been on a drive to raise capital to power plans to expand into new territories in Africa and Asia, and build out the depots, distribution networks, and technology platform that support its pay-as-you-go LPG offering. In 2021, it secured a $100m (£74m/€88m) loan to "finance growth in 2021 and early-2022" (Vodafonewatch, #199).
The startup is aiming to secure ten million customers for its service, saying 1.6 billion people currently do not have access to "clean cooking", with urban population growth driving a need for new, more affordable and accessible energy solutions for households.
The startup has named East African territories such as Mozambique, Rwanda, and Uganda, as well as Bangladesh, Nigeria, and Vietnam, as potential target markets. It is already present in Kenya and Tanzania.
Safaricom bought into Circle Gas in late-2019, alongside a wider arrangement that sees the operator support the M-Gas offering in Kenya. The startup's smart meters ride on Safaricom's NB-IoT network and top-up payments are enabled through m-money platform M-PESA (Vodafonewatch, passim). The two companies also have a branding arrangement, and Peter Ndegwa, CEO of Safaricom, sits on the business's Board of Directors. Safaricom's holding stood at 18.4% at 31 March 2021, having been slightly diluted by a share issue associated with borrowing.