ECA grants Kenyan operator and other interested parties more time to consider ins and outs of Ethiopian expansion.
Deadline revised for the second time in as many months.
Laws blocking Safaricom from operating fintech service in country remain in place (for now).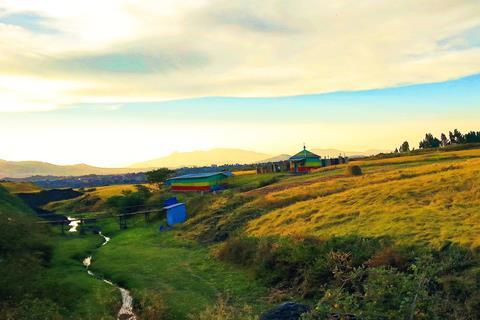 The Safaricom-led Global Partnership for Ethiopia has gained more time to finalise its bid to acquire a mobile licence in the country.
The Ethiopia Communications Authority (ECA) — which is opening the market to two new mobile competitors, as part of the government's "liberalisation and privatisation" of its telecoms sector — said the previous deadline of 5 April 2021 had now been pushed back to 26 April 2021. The extension was offered in light of the "Covid market environment", the ECA announced via Twitter. The winners are expected to be announced in May 2021 (Vodafonewatch, #194).
In quotes given to Capital Ethiopia, ECA Director General Balcha Reba said "bidders officially requested… more time", adding that interested parties were still digesting details and awaiting "approval on their investment and offer" from stakeholders and "financial partners". In response, Reba continued, the ECA "determined the request(s) to be valid" and authorised the three-week extension.
This is the second time the bidding deadline has been rescheduled. Prospective investors originally had until 5 March 2021 to submit bids. However, the ECA's objective to add two new players to the market by end-2020 was always seen as prone to slippage (owing to coronavirus complications, regional conflict, and other factors).
The Global Partnership — which is majority-owned by Safaricom, with Vodacom holding a minority stake — has all but confirmed its intention to bid, having submitted an Expression of Interest in June 2020 (Vodafonewatch, #187, #192, and #194).
A further eleven parties are understood to have done so, including Axian Group, Etisalat, Liquid Telecom, MTN Group, Orange, Saudi Telecom Company, and Telkom South Africa.
Issues still to be ironed out
The Global Partnership's intention to lodge a bid comes despite the government prohibiting new entrants from investing in telecoms infrastructure and operating money transfer systems in the country.
Ousmane Dione, County Director for Eritrea, Ethiopia, Sudan, and South Sudan at the World Bank Group — which is assisting the ECA with the licence awards, and plans to pump $200m (£145m) into the country's 'digital economy' — recently urged the government to reverse these policies. Dione said in a blog post that these restrictions, designed to protect the dominance of state-owned and monopoly operator Ethio Telecom, will "slow down innovation and investment in the market" and may well hamper network rollout.
Safaricom's Chief Executive Peter Ndegwa has previously stated that laws forbidding the telco from extending its flagship m-money platform M-PESA into the country would "significantly reduce profitability" and could force the Global Partnership to reduce its bid (Vodafonewatch, #192).
Eyob Tekalign Tolina, State Minister of Ethiopia's Ministry of Finance, gave a strong indication in early-March 2021 that the government would consider walking away from the process if bidders do not meet the valuations it has privately attached to both mobile licences.
In what appears to be a fleeting comment, in which no figures were disclosed, Tolina said (via Bloomberg) that "if we get the value we expect from the bidding process, we will go ahead… if not, we will have another look".

Sam Patterson is a Staff Reporter for TelcoTitans, contributing telecoms news analysis since September 2020 as part of the TelcoTitans Editorial team.