Telecom Italia looks set to further slim its interest in its towers JV with Vodafone.
French fund Ardian leads the consortium of prospective buyers, with a majority share of TIM's 15.4% stake on the table.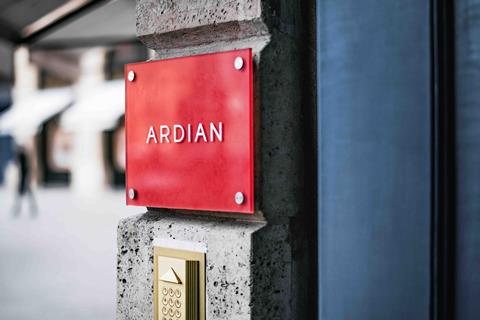 Telecom Italia, co-owner of Infrastrutture Wireless Italiane (INWIT) alongside Vodafone, has received a binding offer for its stake in the towers joint venture.
A consortium led by French investment fund Ardian submitted the acquisition proposal. It intends to buy a "majority" of the share capital of Daphne 3, a holding company established between Ardian and TIM in 2020. Daphne 3 has a 30.2% stake, with 51% of that under TIM's name.
A short statement from TIM outlined the Board of Directors' "positive assessment" of the offer. The operator has mandated Chief Executive Pietro Labriola to negotiate an agreement.
It is not clear how much of TIM's share will be transferred to the consortium under the acquisition, but any change in ownership would give Ardian a majority stake holding in Daphne 3 and make it INWIT's second-largest shareholder behind Vodafone (33.2%).
Vodafone was not named in the TIM statement, and has not commented on the development.
Ardian making its move
The news confirmed rumours first published by La Repubblica last week that TIM was holding talks with Ardian about a potential divestment. The outlet gave TIM's stake — equivalent to 15.4% of INWIT — a €1.3bn (£1.1bn) valuation.
Ardian has been circling INWIT since it was merged with Vodafone Italy's towers arm in 2020, and discussions about an increased stake in the business have been rumoured regularly.
The fund first entered the scene in early-2020 with reports that it was a frontrunner to pick up a 25% share in the JV. At the time, INWIT was under regulatory and competition scrutiny, with both TIM and Vodafone holding respective 37.5% stakes (Vodafonewatch, #183).
Since then, both operators have reduced their ownership and TIM has monetised the asset by slimming down its holding. First came a joint flotation, with Vodafone, of an 8.6% stake on the Milan stock exchange in 2020. TIM then sold 49% of its remaining 30.2% stake to Ardian later that year and, in doing so, created Daphne 3 (Vodafonewatch, #185, #188, #190, and passim).
INWIT ownership, March 2022
Source: INWIT.
Central Tower Holding Company B.V.
Vodafone Group Plc (100%)
33.2%

Daphne 3 S.p.A.

TIM S.p.A. (51%)

30.2%

Ardian (49%)

Canson Limited

–

3%

Free float

–

33.6%

Joseph Purnell is a Staff Reporter for TelcoTitans, contributing telecoms news analysis since 2019 as part of the TelcoTitans Editorial team.