Supreme Court ruling puts the squeeze on VfI over €7bn fee bill.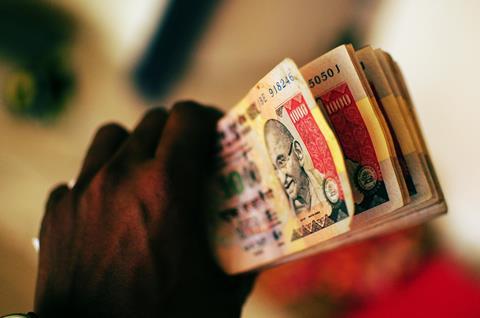 Vodafone's future in India continued to look perilous after the country's Supreme Court brushed aside a petition from loss-making joint venture (JV) Vodafone Idea (VfI) for more time to negotiate with the Department of Telecommunications (DoT) over a colossal bill related to unpaid licence fees and spectrum usage charges (SUC).
Adding insult to injury, the Court chided VfI for missing a DoT‑set initial payment deadline of 23 January 2020.
As things stood when Vodafonewatch went to press, VfI must cough up INR 550bn (€7bn/£6bn) by 17 March 2020, when the Court will have a further hearing to assess progress in settlement of liabilities by VfI and other operators affected. If all outstanding dues are not paid by then, the Court will demand those coming up short to attend the hearing.
Talk of bankruptcy and nervous creditors have become dominant themes in the business sections of UK broadsheets, and Vodafone — which remains keen to reduce its obligations through relief negotiations with the government — has done little to dampen anxiety. Prior to the Court's ruling, Ravinder Takkar, Chief Executive (CEO) of VfI, indicated that there was "significant doubt" that the JV could continue as a going concern if the Court dug its heels in and backed the DoT over its payment calculations and desire to clear the slate quickly. Nick Read, CEO of Vodafone, reiterated in early-February 2020 that VfI's situation was "critical".
Crore blimey
A huge amount of pressure was brought to bear on VfI's already creaking balance sheet when, in October 2019, the Supreme Court upheld its view that the definition of adjusted gross revenue (AGR) should include 'non‑core' revenue (Vodafonewatch, #181). How much India's operators pay in SUC and licence fees is calculated as a percentage of AGR, so the wider definition impacts massively on VfI's liabilities.
Further, since DoT's legal fight has lasted 16 years, unpaid charges and fees have racked up considerably, along with penalties and interest related to missed payments. Following the ruling, Vodafone — which has been seeking to separate its finances from India and other non-European markets — has stressed that it will not inject further funds into VfI, to help cover the shortfall. Chief Financial Officer Margherita Della Valle has confirmed Vodafone's exposure to VfI's liabilities is effectively capped to a €1.1bn indemnity mechanism related to the AGR case.
VfI's net debt weighed in at a substantial INR 1.03trn at 31 December 2019. The JV logged a comparatively small INR 528m exceptional item related to outstanding licence fees and SUC during the three months to that date (Q3 FY19–20). It took the brunt of the financial impact in the previous quarter. VfI estimated liabilities from the AGR imbroglio at INR 441.5bn when reporting its Q2 FY19–20 results.
A small bright spot in VfI's Q3 FY19–20 results was a 2.3%-quarter-on-quarter increase in revenue by, to INR 110.9bn. It said the rise was mainly due to a rise in 4G subscriber sign-ups. The slightly improved top‑line performance was not enough to prevent a net loss of INR 64.5bn, however. Net losses were an eye-watering INR 509bn the previous quarter, which was largely down to the absorption of bruising AGR liabilities.