Vodafone Portugal is second-biggest spender after NOS.
Auction ushers in Dixarobil and Nowo as new entrants.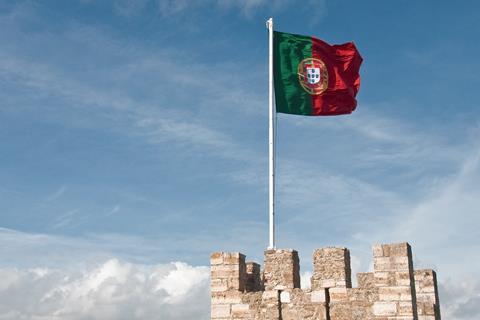 Vodafone Portugal has secured frequency licences in the 700MHz and 3.6GHz bands after the country's tortuous 5G-enabling spectrum auction finally came to an end.
The Portuguese OpCo emerged as the second-biggest spender and pinned down two lots of 2×5MHz blocks in the 700MHz range for a total of €38.4m (£32.4m), as well as nine 10MHz blocks in the 3.6GHz band for €94.75m. It did not secure any licences in the 900MHz, 1800MHz, 2.1GHz, or 2.6GHz bands.
Regulator Autoridade Nacional de Comunicações (Anacom) said it raised a total of €566.8m from the auction, with Vodafone Portugal rivals MEO and NOS also picking up spectrum. In addition, the auction ushered in two new entrants to the 5G market: Dixarobil Telecom, which was established by Romania-based Digi through its Spanish business; and Nowo, the Portuguese cable company owned by MÁSMÓVIL. Dense Air Portugal was the sixth successful bidder, but already holds a licence in the 3.5GHz band.
NOS spent the most, splashing out more than €165m for two lots in the 700MHz band, two in the 900MHz band, one in the 2.1GHz band, and ten in the 3.6GHz band. MEO was third in line, paying almost €125.23m for 700MHz, 900MHz, 2.1GHz, and 3.6GHz frequencies. Next came Nowo, which invested almost €70.22m and gained two of the three 1800MHz lots sold in an exclusive phase for new entrants as well as 2.1GHz and 3.6GHz frequencies. Dixarobil spent about €67.34m on 900MHz, 1800MHz, and 3.6GHz spectrum. Bringing up the rear was Dense Air, which spent just €5.76m on 3.6GHz frequencies.
Anacom in the spotlight
The Portuguese proceedings look set to go down in history as one of the longest auctions ever, having begun on 14 January. It eventually racked up a total of 200 days of bidding and 1,727 rounds.
Vodafone Portugal CEO Mário Vaz took to LinkedIn to express his relief that the auction had finally ended, "after ten long months", and once again criticised the design and management of the process, which has left Portugal trailing behind the rest of Europe in terms of 5G progress. He gave his assurance that Vodafone Portugal will be pressing ahead with the launch of 5G services.
The person most under fire right now from operators and the government is João Cadete de Matos, President of Anacom. Only a week ago, local media reported that António Costa, Portugal's Prime Minister, accused Anacom of inventing the worst possible auction model that was causing huge delay to the country's 5G development. NOS then called for Cadete de Matos to resign.
Vodafone Group CEO Nick Read previously slammed Portugal's spectrum auction for seeking to usher in new players. Speaking during the Group's earnings call in May, Read said he was unhappy with the "construct" of the sale.

Anne Morris is a freelance journalist, editor and translator. She has been working as a reporter and news analyst for TelcoTitans since 2016.