Nkosana Makate will pursue compensation "until the end of the road" after Vodacom lodged a formal appeal against High Court rulings.
Vodacom offers millions to Makate, who claims billions are owed.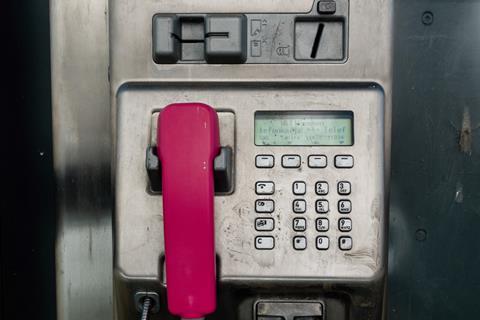 Former Vodacom employee and Please Call Me inventor Nkosana Makate remains resolute in his "David and Goliath" legal battle with Vodacom, after the operator appealed against last month's High Court judgement.
In February, the Gauteng High Court ruled that Vodacom's ZAR 47m (£2.4m/€2.8m) compensation offer was far short of what Makate was due. Makate has called for 5% of revenue earned since 2001, said to total some ZAR 20bn (Vodafonewatch, #150 and #204).
The High Court told Vodacom to reassess its offer. The operator has instead opted to appeal the ruling. Gauteng's High Court will hear the appeal on 1 April, and decide whether to hear the matter before a full bench at the same court, or to advance it to the country's Supreme Court.
Please Call Me is a ring-back service, launched in March 2001 and still in operation today. Reports suggest an approximate revenue of ZAR 205bn for the 20 years to March 2021. It enables Vodacom customers to send free messages to family and friends when running low on airtime. The legal battle has been ongoing since 2008 (Vodafonewatch, 2009.03 and passim).
Appeals as expected
When the court passed the judgement in February, Makate told state media outlet SABC News that he expected Vodacom to lodge an appeal. "They are well within their right to do so", he noted.
Now the appeal has been confirmed, Makate has reaffirmed his stance and told Pretoria News he is willing to continue the legal battle even if it gets taken to the Supreme Court of Appeal.
"The appeal has no basis in law and in fact. The judgement is solid on all fronts", he said.
He has previously said that "it will be quite a mountain to climb for Vodacom to succeed in its appeal". He conceded, however, that having a "balance sheet like Vodacom" means the operator can afford to prolong proceedings. "I will pursue it until we get to the end of the road, and that is what I am doing".
Speaking on the amount Makate claims to be owed, he said "it just keeps climbing. Please Call Me keeps on generating revenue for Vodacom, and its affiliates and Vodafone".

Joseph Purnell is a Staff Reporter for TelcoTitans, contributing telecoms news analysis since 2019 as part of the TelcoTitans Editorial team.