Ex-UK Chancellor likely to be involved in future Group acquisitions after agreeing to join M&A chaperone Robey Warshaw.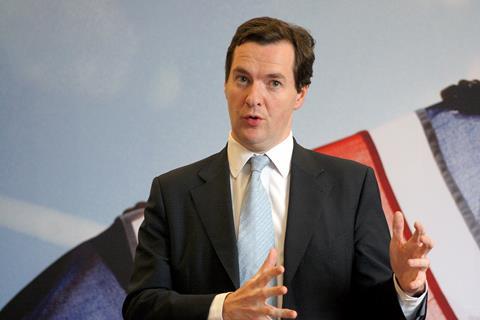 Former UK Chancellor George Osborne is to take up a full-time position at boutique investment bank Robey Warshaw — one of Vodafone's main M&A advisers over the past decade.
The controversial ex-politician, best known for instigating the UK's austerity programme following the credit crunch and closely partnering former premier David Cameron, is said to be set to take up a partnership at the company in April, joining its trio of founders Sir Simon Robey, Simon Warshaw, and Philip Apostolides.
In tandem, he is dropping an advisory role at private equity giant BlackRock (a major Vodafone shareholder) and his position as editor-in-chief of the Evening Standard newspaper, according to the Financial Times. It is unclear what Osborne will be doing with other elements of what has become a portfolio career, such as chairing the Northern Powerhouse Partnership, involvement with his brother's venture capital firm 9Yards Capital, and fellowships.
The newspaper suggested Osborne will be involved in both supporting existing Robey Warshaw clients, including Vodafone, and helping it identify new business.
"We believe that George will significantly enhance the advice we give to clients. He brings differentiated experience and expertise to our team from his leading roles in global finance over the past decade."

Robey Warshaw.
Since being founded in 2013, Robey Warshaw has been a key enabler of many of Vodafone's recent deals as it seeks to consolidate in its "Europe and Africa" core. It worked on the: Vodafone Netherlands–Ziggo merger; tie-up with Idea Cellular in India; and four-country acquisition of Liberty Global operations in Europe. It also had a support role in Comcast's 2018 takeover of rival Sky.
The small, discrete nature of the business is seen as a counterpoint to the investment bank giants the likes of Vodafone have traditionally relied on. In both the Liberty transactions, Robey Warshaw advised Vodafone alongside Morgan Stanley (Apostolides and Robey's alma mater) and UBS (Warshaw's former employer).

Richard Agnew is Group Editor at TelcoTitans.