Italy's Innovation Minister open to deal as long as "competition is maintained".
Former Vodafone CEO says resulting company must "go into neutral and competent hands".
Long-running saga stretches back to 2018 — Colao's final year at the Vodafone helm.
Valuation assessment ongoing, with appraisals ranging from €20bn to €31bn.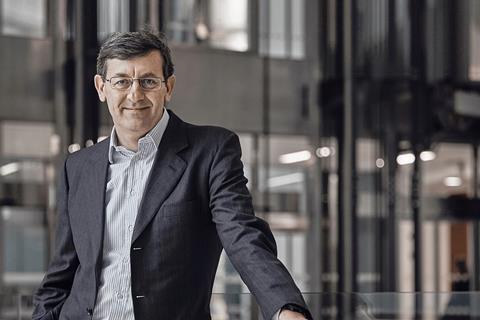 Italian Innovation Minister Vittorio Colao reportedly offered his support for the long-mooted Open Fiber–Telecom Italia merger, claiming that it would be "welcome" as long as "competition is maintained".
Speaking at the Ambrosetti Business Forum on Friday — as quoted by the Italian press — the former Vodafone Chief Executive said the government is "keen" on a national telco infrastructure that "ensures great performance and quality".
The comments follow the news in late-May that Telecom Italia had signed a preliminary agreement with investors including Cassa Depositi e Prestiti (CDP), KKR, and Macquarie to merge its fixed network assets with state-owned wholesale provider rival Open Fiber.
KKR holds a 37.5% stake in FiberCop — an entity created to hold the passive components of Telecom Italia's copper and fibre local access networks. State-controlled CDP is Telecom Italia's second-largest investor with a 10% stake, and holds a 60% stake in Open Fiber (Vodafonewatch, #207).
The move will create a single national broadband network — which will effectively become Vodafone Italy's only major wholesale option — in the country.
Colao apparently did not take kindly to the term 'single network', reportedly stating that it "almost seems like a monopoly". He preferred a "national network" that is "neutral with respect to all market players" and "guarantees the government's objectives of giving connectivity to everyone".
" The important thing is that this new subject, if it ever happens, goes into neutral and competent hands, which have shown that they can manage well and are professional, as well as distant from the logic of power of a single company. "

Colao.
The Italian telco industry has faced issues relating to market dominance in the past. In April 2021, Vodafone Italy and Swisscom-owned Fastweb called on Telecom Italia to pay hundreds of millions of euros in damages (Vodafonewatch, #195).
Bid in the pipeline
The transaction will separate Telecom Italia's consumer and enterprise assets from its wholesale activities. The various parties have agreed to "negotiate exclusively" with the aim of signing a binding agreement by 31 October (Vodafonewatch, #207).
A Reuters report claimed that CDP will prepare a non-binding bid this month, submitting a preliminary offer in time for the Italian General Election on 25 September. Brothers of Italy, the party currently leading the polls, is said to have called on CDP to hold off until the new government is established.
Financial assessments are ongoing, with CDP's initial valuations of Telecom Italia's network assets said to stand at about €20bn. According to Reuters, Vivendi — Telecom Italia's top investor — will not support any deal amounting to less than €31bn.
A complex history
A merger between Open Fiber and Telecom Italia has been on the cards for a number of years — dating back to Colao's final year as Vodafone CEO in 2018.
Successor Nick Read has been direct and unequivocal in his criticisms of a potential deal in the past. Way back in September 2020, he stated that the plan amounted to re-nationalisation and re-monopolisation, and, as well as restricting Vodafone Italy's options on network access, "contravenes four decades of anti-monopolistic policy" (Vodafonewatch, #189).
Italian reports, meanwhile, indicate that Colao is not opposed to the possibility of nationalising the country's network in the future.
"If it happens that we do a national network, it can also be owned by the state," he said. "I see nothing wrong with it."
TIM recently agreed to divest the majority of its stake in INWIT, with Vodafone's chief partner in the towers venture set to become French investment fund Ardian (Vodafonewatch, #206 and #209).