New space to provide 1,000 new jobs.
Opening reflects period of growth for the Vodafone Group subsidiary.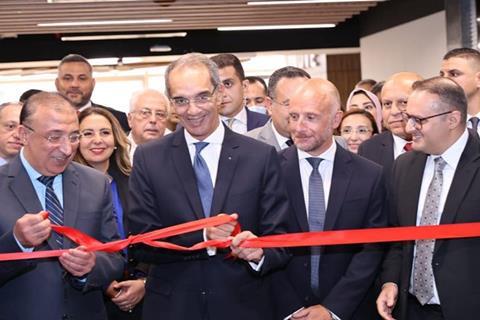 Vodafone Intelligent Solutions (_VOIS), the Group's cost‑cutting and digitisation-focused internal services division, opened new offices in Alexandria, Egypt. The inaugural ceremony was performed by _VOIS's Group Director Gary Adey, Egypt's Minister of Communications & IT Dr. Amr Talaat, and the Governor of Alexandria Mohamed Elsherief.
A Memorandum of Understanding was signed between _VOIS and the Information Technology Industry Development Agency, signalling Vodafone's commitment to the expansion of IT services and business process services in the country.
The new space is located in Egypt's port city of Alexandria, dubbed the "Bride of the Mediterranean" for its stunning natural beauty. The office is expected to supply about 1,000 new roles and serve Vodafone customers worldwide.
_VOIS Egypt hosts 8,600 employees across Cairo and Alexandria, servicing 14 markets and offering multiple professional training programmes to upskill workers. The opening of the new premises is part of the operator's wider plan to expand in the North African nation. _VOIS Egypt plans to bring the value of its business to €1bn and grow its team to more than 10,000 staff.
The strategic arm of Vodafone Group is understood to have recently created new bases in Albania, Turkey, and the UK, bringing the number of countries in which it directly operates to seven. These add to the subsidiary's existing hubs in Hungary (Budapest), India (Ahmedabad, Bangalore, and Pune), and Romania (Bucharest). The move furthers the centralisation-based efficiencies drive that has seen shared services functions grow to nearly a third of Vodafone's workforce.