All eyes on new management as OpCo repairs commercial performance.
Update on efforts expected in November with half‑year results.
IT missteps take the heat for unsatisfactory situation in largest market.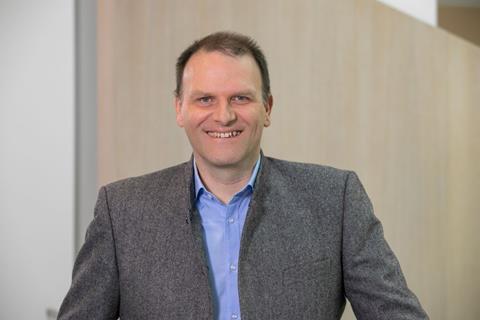 Incoming Vodafone Germany Chief Executive Philippe Rogge hasn't started his new job yet but is expected to reveal "progress and plans" to improve performance in the Group's largest market in November, when half‑year financial results (H1 FY22–23) are announced, according to the company's Annual Report.
Rogge takes the reins at Vodafone Germany on 1 July 2022, replacing Hannes Ametsreiter, who has been CEO since 2015, and arrives at a challenging time for the OpCo. Although Vodafone Germany's financial performance was described as "good" in FY21–22, with service revenue growing 1.1% and adjusted EBITDAaL increasing 6.5%, the operator was beset by operational issues in the second half of the year that resulted in substantial customer losses.
In Q4, Vodafone Germany lost 133,000 mobile customers, 125,000 fixed‑broadband users, and 133,000 TV customers. Reflecting the subscriber declines, mobile churn increased to 17.2% in Q4, compared with 13.8% in Q3.
Vodafone attributed the shrinking customer base to lingering effects from the coronavirus pandemic — namely, low retail footfall that is still at 70% pre‑pandemic levels and network capacity issues in some places because of hybrid working — along with problems related to implementing IT systems to comply with Germany's new telecommunications law.
Group CEO Nick Read said with some feeling during the FY21–22 results presentation that he was "not satisfied" with the commercial performance in Germany, noting that "remedial actions are underway" and capacity issues would be resolved "by summer".
Rogge moves into a fixer‑upper
The Annual Report outlines the steps the German unit is taking to improve commercial performance, including "changes and enhancements to our customer journeys", shifting more quickly to digital channels for sales and customer care, and investing in network infrastructure.
In addition, the Report flagged that Vodafone "started discussions" with potential joint venture partners for additional network investment that include fibre‑to-the‑premises to serve housing association customers and areas not currently covered by Vodafone's fixed‑line network. Read has long said he is open to JVs and other off‑balance sheet financing measures to meet FTTP demand in Germany.
The Report also points to a "strengthened" management team with the appointment of Rogge and creation of a chief strategy and transformation officer role, which Anna Dimitrova took over in January 2022.
On the choice of CEO, Read said he was "delighted" to have Rogge, describing him as a "strong, inspiring leader" with "knowledge in both telco and technology". He said "we strengthened the team. We clearly understand the issues. We've got clear plans and we're in execution, and [Rogge] will just take that forward".
Rogge arrives at Vodafone Germany in July from Microsoft. He is currently President for Central & Eastern Europe (CEE) covering 33 countries and has been at the technology giant for eleven years. Prior to that, he led operations in China, was General Manager for Belgium, Luxembourg, and Portugal, and headed enterprise for Belgium and Luxembourg.
He joined Microsoft from IoT platform provider Option NV, where he was Chief Operating Officer. Before that, he was VP for Business Development at Belgacom (now Proximus), having held several senior management positions at the Belgian operator before leaving in 2009.
OpCo IT woes
Vodafone Germany has been under the microscope for some time following embarrassing missteps with an IT platform and front‑end update in 2021. Called out by Read during Vodafone's previous results presentation in February, the unwieldy design of a customer confirmation process required by changes in legislation in Germany resulted in customers being forced to manually verify consent via email.
Read said the new set of processes for "customer journeys" were "cumbersome" and "really clunky". These were migrated into a voice‑based system in Q4 that is "performing", he added.
Along with the awkward processes for customers, he noted that the new IT system had "stability issues" requiring Group teams to come in and help to "recover the situation" in Germany. As of April, Read said these systems had 99.5% availability, which is the "targeted level".
To make IT matters worse, Vodafone Germany had a "technical backlog" with "very heavy fraud mechanisms and a number of technical releases go at the same time". The OpCo is half‑way through the backlog and expects to complete "all the various releases" in the first half of the year, highlighted Read.

Michelle Donegan is an experienced telecoms writer and has been contributing as a reporter and news analyst for TelcoTitans since July 2020.