Vodacom DRC sources from within for new MD appointment.
Al Americani to head digital services push following Soussa's transition to Ethiopia.
Vodafone veteran Hendi swaps Tanzania for Spain.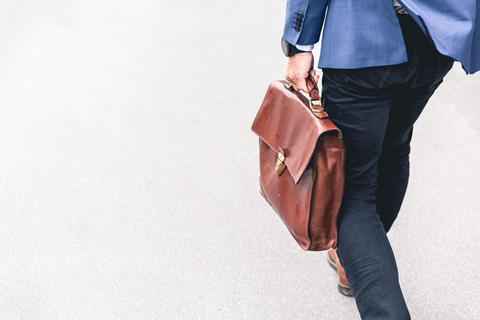 Vodacom businesses in the Democratic Republic of Congo (DRC) and Tanzania flagged executive‑level changes in quick succession, with one new managing director inaugurated and a chief executive soon to be announced.
Moving up in the world…
At Vodacom DRC, Khalil Al Americani was promoted to the position of Managing Director on 1 August 2021. He was previously Chief Commercial Officer, with the OpCo yet to name his replacement.
Al Americani fills a vacancy left by Anwar Soussa, who was appointed MD at newly established Safaricom Telecommunications Ethiopia last month (Vodafonewatch, #198).
The move positions Al Americani at the forefront of the telco's digitalisation push, the OpCo said, aligned with wider societal initiatives aimed at tackling the country's "digital divide" and supporting development in areas such as education.
Americani has been CCO since he joined the Congolese operator in 2015. Before this, he held a senior advisory position at Vodafone Group, with a remit that spanned brand development, marketing strategy, and oversight of customer sales channels. Also on his CV are two spells at Saudi Arabian telco Zain as Director of Mobile Broadband, Business‑to‑Business, Products & Innovation (2010–2012) and Senior Management Director of Innovation Broadband & Devices (2014–2015), and a high‑level consultancy role at rival operator Mobily (2012–2014).
… and moving across the world
Vodacom Tanzania announced the resignation of CEO Hisham Hendi, a move effective from 4 August 2021. He has segued into the role of Commercial Lead at Vodafone Spain.
The Tanzanian operator is in the process of identifying a CEO and will make an announcement "in due course".
Hendi joins the roster at Vodafone Spain as it refreshes its leadership team amid a rejig — and split — of the OpCo's Technology division (a move that forms part of the wider Group transformation plan). This has so far seen Andrés Vicente, MD, Consumer, and Chief Technology Officer Ismael Asenjo confirm their departures. Bosco Aranguren and Julia Velasco have been named Digital Director and Networks Director, respectively.
Hendi has served Vodafone businesses for just shy of two decades. He joined Vodafone Egypt in 2003 as a Value‑Added Service & Digital Specialist, before eventually being named Head of Consumer Marketing at the OpCo in 2012. Before he took his current role in 2018, he headed Vodacom Tanzania's Consumer Business Unit, and was also a Commercial Director and Non‑Executive Director at Vodacom Group.
Also worth noting is Hendi's involvement in a bizarre incident in 2019 that saw himself, and four other Vodacom Tanzania employees, arrested, months after he stepped up to the CEO role. Local reports at the time claimed the arrests were in relation to tax and/or fee 'avoidance' charges through the installation of unlicenced equipment, apparently imported by fintech player Inventure Mobile Tanzania in 2018 (Vodafonewatch, #174, #177, #187 and passim). Vodacom subsequently pled guilty to "occasioning pecuniary loss to a specified authority and permitting the use of network services in contravention of the Electronic and Postal Communications Act", and secured the executives' release while agreeing to compensate authorities for lost income.

Sam Patterson is a Staff Reporter for TelcoTitans, contributing telecoms news analysis since September 2020 as part of the TelcoTitans Editorial team.