South African group still on hunt for venturing possibilities; aims to become "end-to-end digital transformation partner".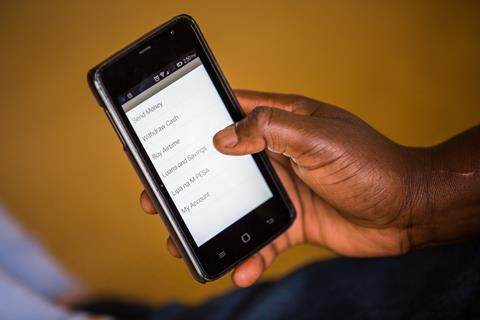 William Mzimba, Chief Executive of Vodacom Business, reiterated the operator's eagerness to find new strategic tie‑ups and buyouts in order to boost its go-to-market play around digital services.
He told a TechCentral podcast that the B2B division is pursuing a three‑pronged build, partner, and buy model when it comes to targeting growth opportunities, having formed a new Ventures and Partnerships function in 2019 (Vodafonewatch, #184).
"We are going to buy strategic assets that fit into the roadmap of growth that we have, that fit into the broader landscape of a Tech Comms Company… and that enables Vodacom Business to be a full, end-to-end digital transformation partner of our customers out there. So those are the three pillars that we are going to continue to leverage… to get our strength [and] continue and sustain our momentum for growth."

— Mzimba.
As well as scoping out M&A targets, Mzimba indicated Vodacom is "working on" further "big, global" partnerships to extend beyond recent enterprise and public sector services tie‑ups with Accenture, Amazon Web Services, Deloitte, and Microsoft.
Vodacom has had a patchy record with M&A in the past (see Gateway Communications, and others), but is making a renewed business development effort as it expands in digital services.
The operator has in recent years recalibrated its regional ICT business, to be lighter-touch and more partner-led, and in May 2020, Vodacom Group CEO Shameel Joosub highlighted "platform acceleration" as one of his key priorities for the current fiscal year (Vodafonewatch, #184 and #185). It has previously highlighted Internet of Things, cloud, education, and retail as areas of particular interest.
Any new M&A add‑ons will join Vodacom's 2019 majority buyout of South Africa‑based telematics player IoT.nxt (Vodafonewatch, #175), as well as earlier digital services-focused acquisitions such as Mezzanine, Nexio, and X‑link Communications.