State Minister of Ethiopia's Ministry of Finance anticipates wider Safaricom launch "sometime in April".
M-PESA app will be introduced to a new market of 116 million people.
Question marks remain regarding third telecoms licence in the country.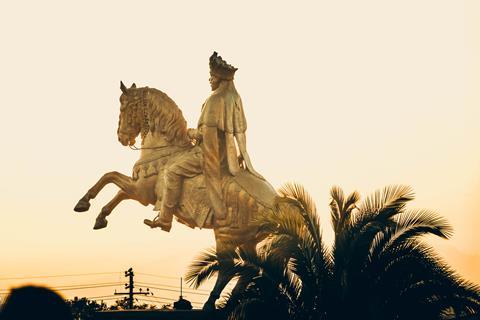 Safaricom's M-PESA was cleared for launch in Ethiopia after a State Minister said it has "nothing to do" with ongoing delays concerning telecoms licences in the country.
Dr Eyob Tekalgn Tolina, the State Minister of Ethiopia's Ministry of Finance, told Business Daily Safaricom will go ahead with its plans to launch the app because it was "part of the promise" it made to the operator.
He anticipates Safaricom Telecommunications Ethiopia (STE)— along with mobile money service M-PESA — will launch "sometime in April", adding that the operator has "so far kept their momentum in attaining the critical milestones".
A long way to go?
The clarification comes after Ethiopia's telecoms regulator delayed its contest for a third telecoms licence in December 2021 (Vodafonewatch, #202).
Tolina's comments shone no light on plans to remedy the situation, vaguely stating that the licence is "still in the making" and that it has been pushed back "a few months".
The tender — launched in late-September 2021 — was suspended after prospective bidders requested an adjournment, according to a statement from the Ethiopian Communications Authority. The regulator said interested parties had expressed "concerns" over the request for proposal (RFP), but did not reveal more detail on the nature of their hang-ups.
The move means Ethiopia is in effect having a third go at selling the concession, after an earlier dual sale of two licences received only one acceptable bid from STE. — a $850m (£631m/€751m) offer from the consortium behind Safaricom Telecommunications Ethiopia, the Kenyan operator's fledgling local business (Vodafonewatch, #196).
As well as facing disruption (and potential reputational risk) from the country's ongoing civil war and evident political pushback against the entrance of new players in Ethiopia's m-money services space, both Safaricom and prospective bidders for the number-three licence have been awaiting the result of a planned part-privatisation of state-owned incumbent Ethio Telecom. This process is expected to see the government bring a strategic partner into Ethio through the sale of a minority (40%) stake, as well as putting a small slice of its equity into public ownership. (Vodafonewatch, #200 and #201),
Kitting out
In recent months, Safaricom has been issuing its own tenders as it prepares infrastructure, operations, and services for a debut in the near future.
In late-January 2022, it announced a $100m (£73.3m/€88.2m) investment in its first Ethiopian data centre, currently being kitted out in Addis Ababa, the country's capital.
Pedro Rabacal, Chief Technology and Information Officer at STE, did not provide detail on how many data centres the company might be planning in the country, which has a population of around 116 million, but mentioned the cities of Adama and Dire Dawa as among the next in line for installation of data centres similar to deployment in the capital (Vodafonewatch, #203).