While SA auction delays impact services going into 2021, a link‑up with the wireless group is to provide near‑term access to 3.5GHz frequencies.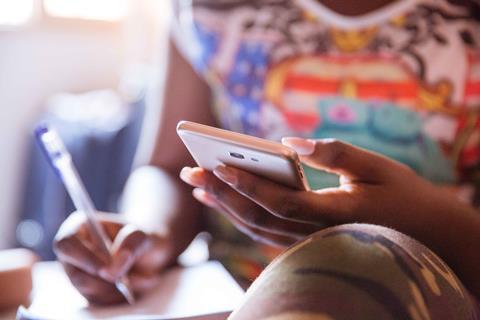 Vodacom South Africa (VdSA) gained a route towards offering its customers (some) 5G mobile services during 2020 via a wholesale deal with African telecoms group Liquid Telecom.
In Vodacom's trading update for the quarter ended 31 December 2019, published in early‑February 2020, Vodacom Chief Executive (CEO) Shameel Joosub said the operator had firmed up a roaming and managed services agreement with Liquid Telecom South Africa.
The long-mooted deal will see Liquid roll out a 5G network using its 3.5GHz frequencies, with VdSA managing the new network on behalf of Liquid. Joosub also flagged that 5G services were "currently being trialled ahead of a commercial launch during this year".
Incumbent Telkom South Africa — which has a vested interest in 3.5GHz spectrum — called for regulators to look into the operators' arrangement.
Liquid's gold
VdSA has long been pushing for agreements to lease capacity from both Liquid and fellow wireless player Rain, to expand and upgrade its mobile data services (Vodafonewatch, #174 and passim).
Liquid has rights to a considerable (56MHz) slice of spectrum in the 5G-friendly 3.5GHz frequency band. These might have been VdSA's own property had it not been blocked from buying broadband player Neotel, their previous owner, back in 2016 — leading the way for the latter to be snapped up by Liquid instead (Vodafonewatch, #124 and passim).
Liquid, Rain and Telkom are the only network operators in the country that are sitting on 5G‑friendly frequencies of this sort. Tying with these providers therefore offers a way to partially alleviate VdSA's interminable wait for authorities to finalise SA's upcoming auction of 5G‑friendly (and 4G) airwave rights (Vodafonewatch, passim and see below).
VdSA recently formed a revised roaming and facilities leasing deal with Rain, enabling the latter to expand its 4G network to "virtually all" VdSA sites, beyond an originally agreed footprint of 5,000 locations. Joosub described the deal as an "important agreement in an environment where spectrum remains a key capacity constraint for all networks", and as with Liquid, the arrangement is said to give VdSA a route to piggyback on Rain's platform to deliver its own services.
Spectrum saga continues
SA's government announced in mid‑February 2020 that telecoms regulator the Independent Communications Authority of South Africa will conclude the licensing of "high‑demand" spectrum via an auction before the end of 2020. The government added that, because of additional requirements, the licensing of the country's controversial Wireless Open Access Network is likely to be completed in 2021. It was subsequently reported that the process of switching off the country's analogue TV signals, which are to be re‑farmed for digital terrestrial TV/DTT services, was taking longer than anticipated, and is now expected to be completed in July 2020.