Vodafone's long-time Africa and m-money hand moves upstairs at Safaricom.
Power appears re-balanced between Vodacom and state, Safaricom's two largest shareholders.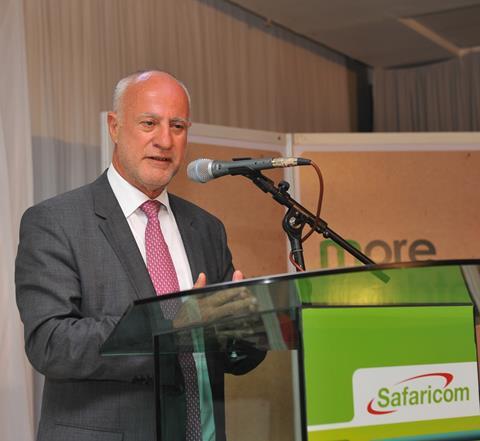 Two-time Safaricom Chief Executive Michael Joseph is to become the Kenyan operator's Chairman when long-time figurehead Nicholas Ng'ang'a steps down later this year.
In a statement, Safaricom said Joseph will assume the job on 1 August 2020, and will bring with him a "wealth of skills and industry knowledge given his contribution to the growth of Safaricom from very humble beginnings to becoming one of the most innovative, influential, and profitable companies in the East African region".
The appointment is a natural step for the business, given Joseph's two spells as CEO of Safaricom — one between 2000 and 2010, and then a caretaker-CEO stint after the death of Bob Collymore in 2019.
It also appears linked to ownership politics, giving Vodacom Group (and, by extension, Vodafone) a guiding hand on the Safaricom tiller, as it seeks closer integration with the Kenyan operator after assuming a controlling interest in 2017 (Vodafonewatch, #156).
Both Joseph and Collymore were ostensible Vodafone appointees, but current Safaricom CEO Peter Ndegwa, who joined in March, was selected after government pressure for Safaricom to be led by a Kenyan national. Vodacom and the government, which owns a 35%-stake in Safaricom, therefore appear to have horse-traded the CEO and Chairman slots.
Joseph — who served as Vodafone's Global M-Money Director in between his two stints as CEO of Safaricom — will also be able to keep an eye on M-PESA Global Services, the fledgling, Nairobi-based digital financial services joint venture Vodacom and Safaricom are forming out of Vodafone's former M-PESA assets.
As well as his Safaricom position, Joseph is Chairman of Kenya Airways.