New board to be appointed at a shareholder meeting on 4 October.
Flurry of resignations followed Ardian's acquisition of a minority stake in August.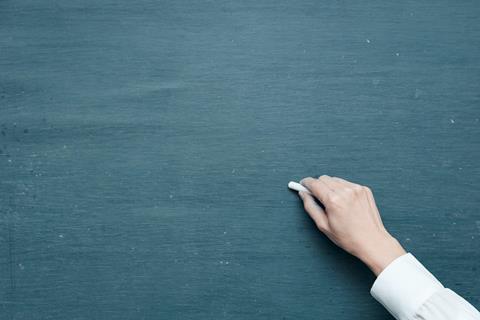 Infrastrutture Wireless Italiane (INWIT) named a shortlist of 23 candidates ahead of a planned shareholder meeting on 4 October, where a new Board of Directors will be appointed.
The announcement follows the sale of most of Telecom Italia's INWIT stake to French investment fund Ardian, which required wholescale changes on the INWIT board.
Company bylaws effectively forced the entire management body to resign on completion of the deal in early‑August (Vodafonewatch, #209).
INWIT Board of Directors shortlist, as nominated by shareholders
Central Tower Holding Company B.V (owned by Vodafone via Vantage Towers)
Daphne 3 (90%‑owned by Ardian)
Remaining investors
Source: INWIT.

Pietro Angelo Guindani

Oscar Cicchetti

Secondina Giulia Ravera

Sonia Hernandez

Rosario Mazza

Laura Cavatorta

Antonio Corda

Stefania Bariatti

Francesco Valsecchi

Christine Landrevot

Quentin Le Cloarec

–

Nikolaus Rama

Elisabetta Paola Romano

–

Paolo Favaro

Laurent Fayollas

–

Ana Diaz Cayetano

Gonzague Marie Paul Noel Boutry

–

Christian Sommer

Jean‑Jacques Dayries

–

Thomas Reisten

Federica Rita Vasquez

–

Angela Maria Cossellu

Magali Chessé

–
A complex deal
The previous board's fate was all but sealed in April 2022 when Telecom Italia accepted a €1.3bn (£1.1bn) bid from Ardian for most of its share in Daphne 3, a holding company established between Ardian and TIM in 2020.
One of the final obstacles to Telecom Italia's transaction was an INWIT shareholder agreement from November 2020 between Central Tower Holding Company — a wholly owned subsidiary of Vantage Towers — TIM, Vodafone Europe B.V., and Daphne 3 (Vodafonewatch, #192).
Vantage Towers announced that it had agreed to terminate the original INWIT shareholders' agreement, which paved the way for Ardian and TIM to complete their deal.
Ardian now owns a 90% stake in Daphne 3, with Telecom Italia retaining a 10% share, giving it "certain minority governance rights", according to the operator. Daphne 3, in turn, controls a 30.2% stake in INWIT. Vodafone, via Vantage Towers, will remain INWIT's largest shareholder with a 33.2% stake in the TowerCo.
INWIT ownership, September 2022
Company
Ownership
INWIT holding
Source: INWIT.

Central Tower Holding Company B.V.

Vantage Towers (100%)

33.2%

Daphne 3 S.p.A.

Ardian (90%)

TIM S.p.A. (10%)

30.2%

Canson Limited

–

3%

Free float

–

33.6%
Resignations galore
Chief Executive Giovanni Ferigo and four non‑executive directors resigned upon confirmation of the Ardian deal, while the remaining board members will remain in office until the 4 October meeting.
Ferigo, formerly Chief Technology Officer at TIM, will be replaced by a candidate put forward by INWIT's largest shareholders, Vodafone and Ardian.
Among the non-executives to resign with immediate effect was Rosario Mazza, Managing Director of Ardian Infrastructure and board member at INWIT since 2020. He is, however, on the list of candidates to make a return.
TIM's representatives on the board were the others to leave. Giovanna Bellezza, Head of Trade Union Relations, Sabrina Di Bartolomeo, Head of Group Control, and Agostino Nuzzolo, TIM's General Counsel and Executive Vice-President of Tax Affairs, all resigned upon the deal's confirmation.