Vodafone and TIM's towers JV to expand FWA to rural Italy with state-owned wholesale operator.
Open Fiber providing kit and fibre build; INWIT to manage and maintain 500 sites.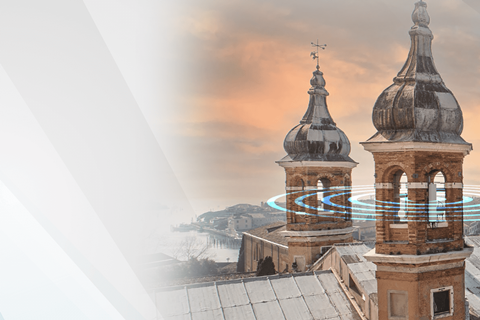 Infrastrutture Wireless Italiane (INWIT), Vodafone's tower joint venture with Telecom Italia, signed a strategic agreement with Open Fiber to extend its fixed-wireless access (FWA) coverage to hard-to-reach regions.
Given the partnership's focus on 600 rural and remote municipalities, INWIT Chief Executive Giovanni Ferigo billed it as an effort to close the digital divide, and "build an inclusive and sustainable society" by providing connectivity services to areas where fibre-to-the-premises connectivity is untenable.
INWIT said the Open Fiber deal forms part of a drive to strengthen its position as a neutral host operator in Italy, "in line with the evolution of its towers from real estate assets to digital infrastructure".
Under the agreement, INWIT will construct, manage, and maintain up to 500 new sites, with deployment to begin by the end of this year. Open Fiber will provide the FWA kit and lead the fibre build element of the project.
Open Fiber is a state-owned wholesale network provider with infrastructure connecting 14 million premises across 4,000 municipalities and 200 cities.
A complicated relationship
INWIT counts TIM and Vodafone Italy as its anchor customers, with mobile network operators Iliad and Wind Tre also on the list. Alongside Open Fibre on INWIT's FWA customer base are Fastweb and Linkem.
Earlier this year, TIM agreed a €1.3bn (£1.1bn) deal to divest the majority of its stake in INWIT, with French investment fund Ardian set to become Vodafone's chief partner in the InfraCo. Meanwhile, Open Fiber signed a preliminary agreement with TIM to merge its fixed-network assets. The move, still pending, will create a single, national broadband network and, in effect, become Vodafone Italy's only major wholesale option.