JV forced to consider other options for 5G network.
India looks set to tacitly ban use of Chinese equipment.
New fundraising efforts on the horizon following AGR decision.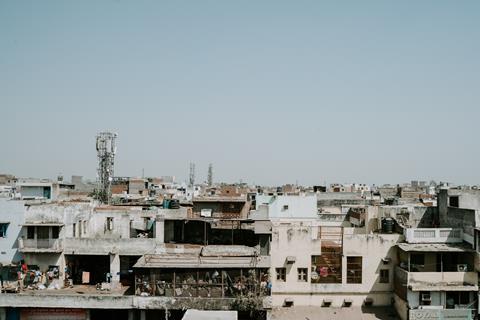 Already reeling from uncertainty over payment of adjusted gross revenue (AGR) dues and sharp customer losses (Vodafonewatch, #188), Vodafone Idea (or Vi, as it has now been re‑branded) increasingly faces the prospect of having to build a 5G network without the support of network partners Huawei Technologies and ZTE.
Vi was reportedly preparing a 5G infrastructure trial in the capital Delhi, alongside vendor quartet Ericsson, Huawei, Nokia, and ZTE (Vodafonewatch, #173 and #182). However, Livemint, citing unidentified sources, said in August 2020 that the joint venture (JV), as well as rival Bharti Airtel, plans to file additional applications seeking spectrum for 5G trials that exclude Huawei and ZTE as partners.
The Financial Times (FT) reported that India now plans to phase out the use of equipment from both Huawei and ZTE. Although Prime Minister Narendra Modi's government is not expected to issue a formal ban, or make any public pronouncements, sources told the FT that key ministries have advised local operators to avoid using Chinese equipment in future investments, including in 5G networks.
Ongoing geopolitical uncertainty surrounding the position of China‑based vendors in 5G has also been further exacerbated in India by a border standoff with China.
The sources added that India's Department of Telecommunications had "already disallowed 5G testing with Chinese vendors".
Amdocs, Ericsson, Hewlett Packard Enterprise, IBM, and Nokia are among technology providers that have highlighted deals with Vi as part of its post‑merger IT and network consolidation effort (Vodafonewatch, #134, #144, #166, #173, and #174).
Back to business?
Vi gained something of a reprieve in early‑September 2020, when an Indian Supreme Court ruling gave it ten years to settle the AGR dues, with 10% of the amount to be paid in 2020–2021 (see separate report).
Although the decision provides some respite to the troubled JV, potentially averting the threat of a complete business collapse, it remains under considerable financial pressure. A migration away from Huawei and ZTE would further complicate an already difficult transition to 5G; both enablers have an existing position in Vi's network, with Ericsson, Nokia, and Samsung Electronics said to charge up to 30% more than their Chinese counterparts.
Furthermore, the FT suggested that India's largest mobile operator Reliance Jio could capitalise on any moves to ban Chinese equipment.
Jio, which recently raised INR 1.52trn (£16.2bn/€17.4bn) from 13 investors including Facebook, Intel, Google, and Qualcomm, has already indicated it will not be using Chinese vendors for 5G. The operator partnered with Samsung for its 4G network. Jio has also showcased 5G technology with the Korean vendor, and recently said it plans to use a 5G solution built by Jio Platforms.
The FT said Jio is likely to further consolidate its position if India holds its delayed 5G spectrum auction in the first half of 2021.
Meanwhile, raising funds remains a priority for Vi. The JV announced in a stock exchange filing that its Board of Directors would meet shortly to consider fundraising options. Potential methods could include a public issue, a preferential allotment, a private placement, or the sale of assets, among other approaches. The Economic Times suggested it will need to raise $3bn (£2.4bn/€2.6bn)–$4bn to cover its dues by the end of March 2021.
Vi is also reportedly seeking to sell its 11.15% stake in Indus Towers as a merger of Indus with Bharti Infratel looks to be finally nearing completion (see separate).
The JV has already been forced to respond to a request for clarification from the Mumbai Stock Exchange (BSE) after Business Standard reported that Amazon or Verizon Communications could invest $4bn in Vi. "Currently, there is no proposal as reported by the media that is being considered at the Board", Vi said in a BSE filing. Analysts also speculated that the operator may seek additional support from the government in the form of a further two‑year moratorium on deferred spectrum liabilities to remain solvent beyond 2023.