5G local frequency allocations almost doubled in five months, to 74 organisations.
Vodafone first rebuffed, now riding bandwagon with RedBox.
Over 47% of identified allocations have gone to IT/network service and technology providers, including Huawei.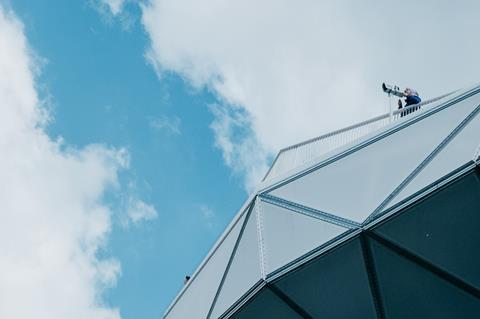 Germany's mobile network operators (MNOs) will be hoping that their pitch as a 'safe pair of hands' on campus networks will continue to resonate, as 'local' 5G allocations increase, with Vodafone Germany (VfD) notably prominent with its RedBox Ericsson partnership.
According to regulator Bundesnetzagentur (Federal Networks Agency/BNetzA), it had received 78 local 5G network applications, as of 21 September 2020, with 74 granted and more anticipated. This represents a substantial increase from April, when approvals stood at 43, and it appears that enterprises are embracing the nation's liberalisation of localised, mid-band (3.7GHz/3.8GHz) rights for agricultural, industrial, and research organisations, which commenced in 2019.
By TelcoTitans' estimate, over 47% of identified allocations have gone to a service or technology provider of some sort (IT, network, etc.), 34% to industry players, and 18% to research bodies. The enabler allocations could be for service provision, relate to specific clients, or be for internal R&D.
BNetzA is now consulting on plans to also make 24.25GHz–27.5GHz concessions available for local 5G applications. The deadline for comments on draft regulation was 31 August 2020.
In contrast to April, organisations appear increasingly willing to make their 5G allocations public.
Previously, BASF (Deutsche Telekomwatch, #94), Mugler, and LS telcom were among the few divulging their intention to apply. Now, BNetzA has been permitted to publish details of 38 applicants. Although BASF does not feature on this new list, the chemical group has confirmed to Vodafonewatch that it is in receipt of 5G allocation for its Ludwigshafen site.
There are notable additions in the list, including Huawei Technologies in Düsseldorf (Vodafone Germany's backyard) and carmakers Audi and Mercedes-Benz, the latter having collaborated with Telefónica Deutschland (O2 Germany) and Ericsson on installation of a 5G campus network at its new Factory 56 in Sindelfingen (Telefónicawatch, #146).
Audi, in turn, has partnered with Telekom Deutschland (Deutsche Telekomwatch, #88) on 5G trials in the city of Ingolstadt. More recently, the carmaker teamed up with Ericsson on the use of 5G connectivity to support industrial robots.
Organisations confirmed as having been granted a 5G local midband, 3.7GHz/3.8GHz concession, at 20 September 2020
Organisation
Core area
Source: BNetzA; TelcoTitans.com.

Audi

Carmaker

Bayerische Funknetz

Campus network specialist

Bayerische Rundfunk

Bavarian Broadcasting

Centrum für Digitalisierung, Führung und Nachhaltigkeit Schwarzwald

University

COCUS

IT services

Corning Services

Telecom network installation

Deutsche Messe

Trade fair

Evonik Industries

Speciality chemicals

EZcon Network

IT services

Fraunhofer-Institut für Integrierte Schaltungen IIS

Integrated circuits research

Fraunhofer-Institut für Produktionstechnologie IPT

Production technology research

Geo Data Gesellschaft für geographische Datenverarbeitung

GEO DATA, broadband deployment

Götting

Vehicle automation

Huawei Technologies

Network equipment provider

Institut für industrielle Informationstechnik (inIT/TH OWL)

IT and automation research

LS telcom

Spectrum management

Media Broadcast GmbH

Broadcast services

Mercedes-Benz

Carmaker

ml&s Manufacturing, Logistics & Services

Electronic components

MRK Media

Sustainability

Mugler

Telecoms systems integrator

N.A.T. Gesellschaft für Netzwerk- und Automatisierungs-Technologie

Automation

Netz Leipzig

Utilities distribution

NTT Data Deutschland

Systems integrator

Phoenix Contact Electronics

Industrial automation

Rohde & Schwarz

Test equipment

RWTH Aachen University

IT Center

Schäberle Vermögensverwaltung

Logistics

Seven Principles AG

IT services

Siticom

Network consulting

Stuttgart University

Research university

Technische Hochschule Köln (TH Köln)

Technical university

Telent

Infrastructure installation and services

thyssenkrupp Elevator Innovation and Operations

Elevators

TRIOPT

Network deployment

umlaut communications

Network consultants

Wirtschaftsförderung im Landkreis Harburg GmbH

Management consultants

WISTA Management

Science and technology park, Berlin-Adlershof
Vodafone: boxing clever
MNOs had been critical of the BNetzA's 'industry band' plan. Failing to block it, they now pitch themselves as key campus network partners, pushing for end-to-end responsibility across connectivity, service, and solutions.
Vodafone Germany appears to be seizing the opportunity with gusto. Surfing on the coattails of the BNetzA update on local 5G allocations, the operator indicated that it is working with almost 200 organisations on 5G campus networks. It also hailed publicly-confirmed projects, such as its collaboration with e.GO and Ericsson on electric car production, and partnership with Lufthansa Technik and Nokia on the construction of a 5G campus network at an aircraft hangar at Hamburg Airport (Vodafonewatch, #185).
More recently, Vodafone Germany unveiled a project with the Universitätsklinikum teaching hospital in Düsseldorf for the development of what it described as the first 5G clinic in Europe. The clinic's 5G campus network will apparently be based on Vodafone RedBox — which forms the central component of Vodafone Business Campus Private, which was launched in June 2020 as its "first 5G product for industry".
The Düsseldorf clinic is expected to support more than 100,000 patients from 2021. Other partners include RWTH Aachen University; Brainlab (medical technology); Fachhochschule Dortmund (university); Bergische Universität Wuppertal; Bundesamt für Arzneimittel und Medizinprodukte (Federal Institute for Drugs and Medical Devices); Kassenärztliche Vereinigung Nordrhein (association of statutory health insurance physicians for North Rhine-Westphalia); and Philips GmbH.
Vodafone's RedBox was created in collaboration with Ericsson and is said to enable "a complete 5G network". RedBox is at the core of Vodafone Business Campus Private — a modular system for 5G campus networks offered in four basic tiers: Campus Private Indoor; Campus Private Indoor Plus; Campus Private Kombi; and Campus Private Kombi Plus. As well as RedBox, the modular system offers: technical services; a management platform; 5G antennas; data and voice services; and connectivity to the public 5G network. In addition, Vodafone Business Campus Flex makes available virtual "slices" of the public 5G network via network slicing technology, potentially enabling individual application requirements for a campus network.

Anne Morris is a freelance journalist, editor and translator. She has been working as a reporter and news analyst for TelcoTitans since 2016.