Operators secure improved payment terms for 5G frequencies.
Added rollout commitments made in return.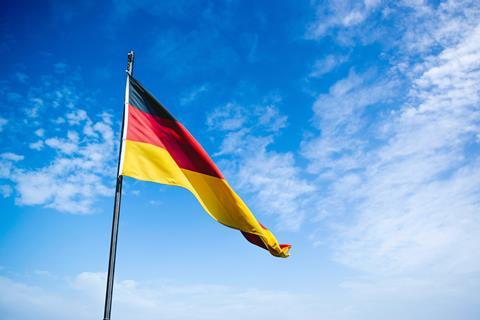 The consequences of Germany's costly 5G auction continued to ripple out as Vodafone Germany (VfD) and its main mobile rivals agreed to a "mobile pact" with the government that aims to ensure 4G household coverage OF 99% in every German state by the end of 2021.
The legally binding agreements, also signed by Telefónica Deutschland and Telekom Deutschland, were made with Germany's Federal Ministry of Transport & Digital Infrastructure (BMVI), and build on commitments from a mobile summit in July 2019. It also seems that the original pact was extended to include Drillisch, which recently secured a 5G licence and is evolving into a mobile network operator (MNO).
In return, the government will allow the MNOs to phase the cost of their 5G spectrum rights by making annual, interest-free payments to 2030. This concession was welcomed by Dirk Wössner, Chief Executive of Telekom, who had previously complained about the "bitter aftertaste" left by higher-than-expected outlay for 5G frequencies (Vodafonewatch, #178 and passim).
Through the pact, the operators are mandated to achieve:
4G household coverage of 99% nationwide by 31 December 2020, and 99% in every German state by 31 December 2021.
Greater collaboration on network expansion through the construction of an additional 1,400 open access LTE base stations.
The BMVI indicated that additional 5G service targets have also been agreed in connection with the improved payment terms, including:
Minimum 100Mbps speeds and maximum 10ms latency on all German motorways by 31 December 2022, and on all other federal highways by end-2024.
At least 50Mbps speeds on all national and state roads, seaports, and core inland waterways by 31 December 2024.
100Mbps-plus on railway lines with more than 2,000 passengers-per-day by 31 December 2022, and at least 50Mbps on all other railway lines by 31 December 2024.
Commissioning of 500 base stations supporting at least 100Mbps in "white spots", by 31 December 2022.
Quid pro quo
The German authorities also have some action items to attend to, following the pact.
Andreas Scheuer, Minister of Transport & Digital Infrastructure, set out a five-point plan to improve mobile network coverage in Germany. The strategy focuses on measures to close gaps in the 4G network, accelerate 4G and 5G network expansion, and enable greater use of existing resources such as state-owned properties and infrastructures.
Proposals include an early extension of 700MHz, 800MHz, and 900MHz licences that are due to expire in 2025 and 2033; the creation of a mobile infrastructure company to build mobile antennas in any remaining mobile "white spots" with the use of public funding; and the simplification and acceleration of approval procedures for building permits.
The mobile pact was signed only days after the President of the Federation of German Industries (BDI) complained about the slow progress that has been made in ensuring mobile network coverage in rural areas of Germany. In an interview with the dpa news agency, Dieter Kempf called for an overhaul of the entire system. It is not clear what Kempf makes of the new mobile pact or five-point plan, but he asserted that little progress had been made with rural LTE coverage in the past five years and saw few indications that the situation might improve any time soon.
The network expansion agreement remains distinct to previously-flagged, cross-operator discussions taking place on broader mobile infrastructure consolidation – also aimed at dampening the impact of 5G licence outlay (Vodafonewatch, #178).