Liberty Global CEO Mike Fries took home $62m in FY21, putting him ahead of peers at fellow large telcos including Vodafone's Nick Read.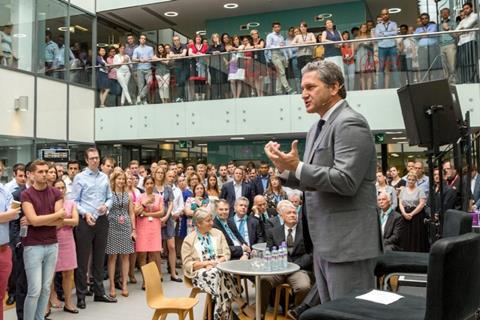 Mike Fries, Chief Executive of Liberty Global, received the highest total compensation out of his CEO peers among the biggest telecoms operators in Europe last year, according to Bloomberg.
A Liberty Global Proxy Statement reveals that Fries earned a total of $62m (£50m/€59m) in the year to 31 December 2021 (FY21), boosted by $41.7m in option awards. He earned less in FY20, when he received total compensation of $45m.
However, the latest figure is significantly down on FY19, when Fries received more than $123m and was ranked the highest paid US telecoms CEO — ahead of second‑placed Randall Stephenson, then CEO of AT&T.
Bloomberg pointed out that Fries earns considerably more than his UK‑based counterpart Nick Read. The Vodafone Group CEO, who has close ties with Fries owing to the VodafoneZiggo joint venture, was paid about £3.6m in the year to 31 March 2021.
Read also earns less than Deutsche Telekom CEO Timotheus Höttges, who was paid about €7m in FY21 according to DT's latest Annual Report.
Mike Sievert, CEO of T‑Mobile US, had received the highest total compensation out of his US peers in FY20, earning a total of $54.9m. A T‑Mobile Proxy Statement reveals that Sievert earned much less in FY21, receiving total compensation of $22.6m.
An AT&T Proxy Statement shows that CEO John Stankey earned $24.8m in FY21, compared with $21m in FY20 and $22.5m in FY19.

Anne Morris is a freelance journalist, editor and translator. She has been working as a reporter and news analyst for TelcoTitans since 2016.