Pending takeover ends will-they-won't-they saga of possible Vodafone and Wind buyout.
Forthnet MVNO supported by Vodafone Greece yet to be launched commercially, but reflects competitive threat for OpCo to ponder.
Move for Wind rumoured as next step for United.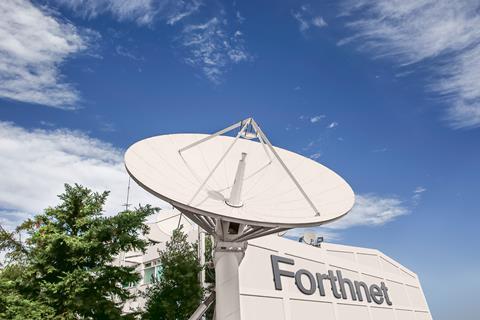 Forthnet, the part‑Vodafone Greece (VfGr)‑owned broadband and pay‑TV operator, revealed further changes in its ownership structure that have elevated regional player United Group to the position of majority owner, and placed the formerly indebted business on a surer financial footing.
Forthnet indicated that following various complex manoeuvres tied in with a financial restructuring of the business, Newco United Group Hellas would hold 84.6% of its new share capital after buying up shares owned by Malta‑based operator GO and VfGr rival Wind Hellas, as well as Alpha Bank, Attica Bank, National Bank, and Piraeus Bank.
United Group, a cable and media operator that was acquired by BC Partners in March 2019, had already struck a deal with Forthnet in June 2020 that saw it agree to take on about 50% of Forthnet's convertible bonds and loan receivables, along with a third share of the business, with the remaining convertible bonds and additional shares to be acquired later. Forthnet's convertible bonds and loan receivables amounted to €52m (£46.8m) and €281m respectively. That transaction was completed in September 2020.
According to Capital.gr, United Group also acquired the 9.3% stake owned by GO and a 14.1% stake from Wind Hellas, leaving 2.77% in the hands of VfGr and 9.3% with Dubai‑based Massar Investment, although other reports say Massar holds 14.4%.
The report said Amsterdam‑based United Group will then have to make a mandatory public offer for the shares it does not own, unless it reaches an agreement beforehand with the remaining shareholders.
United Group confirmed on 24 November 2020 that Forthnet is now officially part of the group and that its stake currently stands at 80%, rising to about 85% by end‑2020. It said a mandatory tender offer should be completed in the first quarter of 2021. If it manages to increase its stake to at least 90%, it will seek 100% ownership through a shareholder squeeze out.
The takeover by United Group quashes speculation, stretching back some years, that VfGr and Wind Hellas would jointly acquire Forthnet (Vodafonewatch, #170 and passim).
New mobile service still pending
Forthnet adds another string to the bow of United Group, which operates telecoms, media, and e‑commerce businesses throughout south eastern Europe. It acquired mobile operator Tele2 Croatia (now Telemach Hrvatska) in 2019 and Vivacom in Bulgaria earlier in 2020, and is now present in eight markets in the region.
It has been rumoured that United Group is still interested in buying Wind in order to expand its presence in the Greek market following the Forthnet purchase.
According to a report by Ekathimerini.com in September 2020, a refreshed Forthnet is now aiming to cement its position as the fourth player in the Greek telecoms sector.
As well as providing broadband and pay‑TV services, Forthnet has mobile ambitions. In July 2019, VfGr became a somewhat reluctant supporter of the operator's plan to establish a mobile virtual network operator (MVNO) by agreeing a wholesale access deal with Forthnet (Vodafonewatch, #177).
At the time, Forthnet said the four‑year agreement would enable it to release mobile services in the three months ended 31 March 2020, creating a new competitive consideration for VfGr, Wind Hellas, and incumbent Cosmote Greece.
However, it seems that the MVNO operation under the name of Nova Mobile has yet to get off the ground. In its financial report for the first six months of 2020 (H1 FY20), Forthnet indicated that it had started mobile trials, "preparing the ground for the commercial launch of services".
In H1, Forthnet said revenue fell 6.2% to €125.2m (£112.7m), and blamed the decline on the coronavirus pandemic. Total subscribers reached 873,000, down 2.9% compared to twelve months previously.

Anne Morris is a freelance journalist, editor and translator. She has been working as a reporter and news analyst for TelcoTitans since 2016.