2degrees adds former Vodafone New Zealand CEO Russell Stanners to its Board of Directors, in a post-M&A revamp.
Stanners has been focused on executive guidance jobs since resigning from Vodafone NZ position in 2018.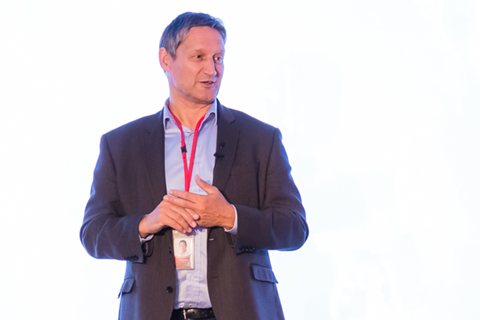 Former Vodafone New Zealand Chief Executive Russell Stanners has resurfaced at rival 2degrees following a board refresh at the country's number-three operator.
Stanners — who served a 13-year stint at the helm of Vodafone NZ (Vodafonewatch, #166 and passim) — was one of three new top-table appointments announced by 2degrees yesterday, alongside new Chair Liz Coutts and fellow Non-Executive Director Kathy Meads.
Coutts also chairs regional retirement home group Oceania Healthcare and EBOS Group, a health and pet care provider.
2degrees said the additions — which follow a convergence-focused merger with altnet Orcon Group, completed in June — will "further strengthen the company's governance, commercial, financial, and business transformation leadership".
Stanners was at Vodafone NZ for 16.5 years, initially joining as Enterprise Director in 2002. He left in 2018 with the OpCo in flux, with Vodafone's Group-level leadership pushing it towards an initial public offering following the collapse of its merger with broadcasting partner Sky Network Television (Vodafonewatch, #157–#158).
Stanners, already well into his second decade at the operator, opted not to take up the challenge of readying it for a public listing and handed the reins over to Jason Paris, then Director of Convergence at Vodafone NZ. But, as it turned out, the IPO never happened, as infrastructure investors Brookfield Asset Management and Infratil came in the following year to buy Vodafone out privately (Vodafonewatch, #174 and passim).
Stanners has appeared unattached since departing the role, merely highlighting work on 'executive consulting' jobs on his LinkedIn profile. Mark Aue, Vodafone NZ's Chief Financial Officer during the latter part of Stanners' CEO spell, led 2degrees into the Vocus combination and stepped down upon its completion. The merged business is now led by former Vocus CEO Mark Callander.