New bifurcated tech network division of responsibilities.
Group and OpCo trickle-down.
Groundwork for delayed TechCo strategy and build-out.
Promoted Scott Petty lays out vision of 5G-based telco resurgence, but warns Vodafone could become M&A prey if data monetisation puzzle remains unsolved.
Further insight into Vodafone's thinking behind 2025 tech plan.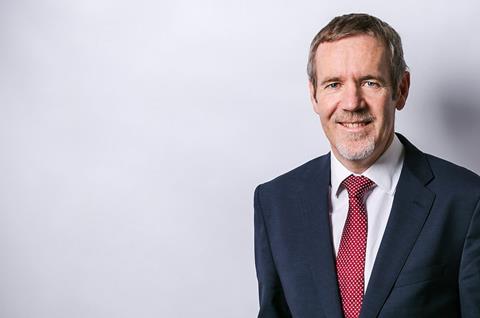 Vodafone is reorganising its Group Technology leadership in a bid to overcome the challenges it has faced in competing with hyperscalers in the digital era, well-placed sources confirmed to Vodafonewatch.
A split structure will see network infrastructure overseen separately from digital functions, but with the two areas remaining closely aligned. One source stressed the importance of these two operations dovetailing effectively, and breaking through their legacy cultural and technical doctrines.
The refresh will see Scott Petty, Chief Technology Officer (CTO) of Vodafone UK (VfUK), step up to Group level to lead the operator's digital and IT operations, making him a critical figure in the plan to transform Vodafone into a cloud-first, data-driven 'Tech Comms company'.
Alberto Ripepi, currently Vodafone's Deputy CTO, Technology Operations Director, and CTO for the operator's Europe Cluster of smaller regional businesses, will take on the networks leadership position.
The creation of the two anchor roles is seen as the start of a wider and deeper reorganisation across networks and technology at Group level — and at least some OpCos, with Petty's UK domain flagged for a refresh.
The split structure — evidently designed to support Vodafone's new data science-led TechCo strategy — is anticipated to be mirrored at country businesses with the appointment of distinct IT and network chiefs.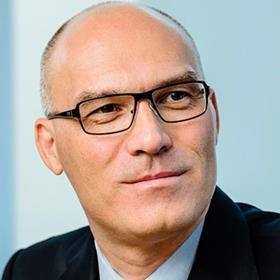 A Vodafone spokesperson confirmed that Group CTO Johan Wibergh is not leaving the Group. The former Ericsson executive joined Vodafone in 2015 (Vodafonewatch, #132), but there had already been murmurings that changes at the top of Vodafone's technology leadership were in the offing, following delays to the presentation of the Group's coming Technology 2025 strategy. Its last strategic programme (Technology 2020), devised by Wibergh, ostensibly came to an end in March last year.
Petty, who has been CTO at the UK OpCo since 2018, recently flagged ambitions to lead Vodafone's global technology function, adding that "that is part of our succession planning in the company" (Vodafonewatch, #192).
Petty sets gaze on opportunities and threats of Group transformation
Shortly before news of the reshuffle emerged, Petty had — seemingly not coincidentally — flagged ambitions to move into a more senior, Group Technology leadership role.
The Australian, who has been CTO at VfUK since 2018, used a December 2020 LeadershipConfessions podcast to express his eagerness to take on more heavyweight and international responsibilities, and lay out his views of the challenges and opportunities awaiting Vodafone over the course of the 2020s.
Petty — who has had a high profile over the past few months, with VfUK leading the Group's push into open RAN technology and adapting its network to the demands of COVID-19 lockdowns (Vodafonewatch, #191 and passim) — said that "I'd love the opportunity to be CTO for the entire Group, and that is part of our succession planning in the company".
"That would be an even bigger step than the ones I've taken… I love the technology industry and I have no plans to work in any other industry, but [I want to] really maximise the opportunities and get to work with the really cool technology that is just being deployed or will be deployed over the next couple of years. To see how that changes society is very exciting."

Petty.
Avoiding absorption
The former Dimension Data executive went on to explore the broad themes that Vodafone is grappling with during development of Technology2025— even suggesting the operator could be snaffled by a better placed competitor if it does not unlock the secret of how to better monetise data.
Referring to the mobile sector's "weird industry dynamic", Petty noted that customers were consuming "twice as much of our stuff every year" but paying less in return (although VfUK's annual mobile data usage growth has calmed recently, to 24% in the quarter to 30 September 2020).
"It's not hard to work out the economics of that can be challenging and our return on capital employed is not great … as an industry, we need to work out how to create new sources of revenue, how to compete well with the over-the-top players —the Amazons, the Googles, the Apples —and get our fair share of the economic growth that we create through our technology.

"So, amazing technology but some difficult business challenges that if we don't work out how to solve then we become takeover targets or get absorbed by those bigger companies. It's balancing the positives and the negatives to be successful, which is motivating and makes me want to go to work every day."

Petty.
2020 vision
At the same time, Petty described the industry as entering a "super exciting" phase, as fuller 5G functionality is rolled out, and said these developments were "highly motivating to be involved in".
"On the positive side, the pace of technology evolution is phenomenal, particularly in mobile networks and in the internet and the development of devices. 5G will bring a whole broad range of new devices that will make the smartphone look pretty old hat, and those are exciting areas to work in —virtual reality, augmented reality, connected health, and all of the new applications that are being developed…

"[The coming decade] will feel probably even faster than the 2000–2010 period, which was a period of massive innovation in mobile and smartphones and the internet."

Petty.
Vodafone teases Tech 2025
During TM Forum's Digital Transformation World Series in November 2020, Vodafone offered a glimpse of the elusive Technology2025 strategy.
Few details were given, but Vodafone now apparently plans to finally present the full strategy later in 2021, likely in early-summer, according to a Vodafone employee, with employees and key suppliers briefed on the strategy during 2020. Wibergh first teased an insight into what the strategy might look like in early-2019 (Vodafonewatch, #176), but the long-anticipated details have yet to be circulated publicly.
Speaking during the virtual event, Carlos Valero, Global Digital & IT Director of Technology Strategy and Architecture at Vodafone, said the Technology2025 strategy is built on three pillars: "cultural transformation", platforms, and software.
The main challenge Vodafone will face in the next few years, Valero said, is the "cultural transformation to become a 'technology communications company'", referencing the strategic vision introduced by Chief Executive Nick Read in early-2019 that signified a shift away from being a purely communications business (Vodafonewatch, #176).
Valero said Vodafone also wants to become a platform company. "We want to create a platform ecosystem to enable adjacent businesses to our more traditional one", he added.
And finally, Valero said the operator believes that "everything will be software in the next few years". Showing its commitment to this future, Vodafone has set a target that, by 2025, half of its technology workforce will be software engineers.
Looking back at FlipIT
Part of Vodafone's new tech strategy — and Petty's areas of responsibility — will be to build on FlipIT, a programme that commenced in 2015 with the aim of transforming the Group's IT operations.
The operator has described FlipIT's primary goal as changing from being an "order taker to a recipe maker". In other words, rather than continuing to pursue "customer-provider" relationships, which involve simply responding to (internal or external) customer requests, Vodafone has sought more control over development and creation of solutions.
More generally, Vodafone found that its legacy IT systems often hindered its ability to "move faster, in a more agile and efficient way", said Valero, adding that "we wanted to turn it around to being part of the solution".
Technology2020was based on four IT strategy pillars: "distinctive digital capabilities"; a "new IT operating model"; "talent and sourcing"; and "modern platform architecture". According to Valero, building the modern platform architecture took a "huge amount of time". "For many years, we underestimated the power of having a modern and open digital architecture", he said, noting that it is an "opensource, API [application programming interface]-driven, and component-based architecture".
Vodafone is a proponent of the TM Forum's OpenDigital Framework and OpenDigital Architecture initiatives and recently contributed with other telcos to a TM Forum whitepaper that set out a vision for the future. In a quote from the paper, Valero said Vodafone has "put itself at the forefront of the TMForum's work to create an open ecosystem of software components. We believe that to be successful in the world of platforms and ecosystems we need to move away from traditional RFx [request for 'x'] processes and towards rapid proof of concepts and software marketplaces".
Vodafone reiterated efforts to remake its "digital architecture" following its "telco-as-a-service" model in the Group's latest results documentation, and noted that it was just starting this "multi-year" project. At the heart of this model are OnePlatform, which includes customer-facing systems such as the MyVodafoneApp and TOBi artificial intelligence assistant, and the Digital eXperience Layer, which is a software platform based on open source components and standard APIs that serves as an abstraction layer.
The telco considers the "digital technology architecture" that supports its connectivity infrastructure as one of five "principle growth levers" that are available to the business.

Richard Agnew is Group Editor at TelcoTitans.