Mikhail Gerchuk takes charge of Etisalat's international division.
Joins Hatem Dowidar, Etisalat Group CEO and fellow Vodafone alumnus.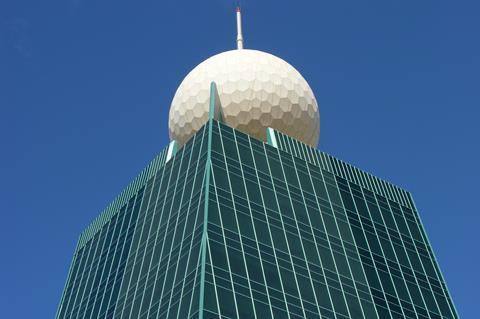 Former Vodafone executive Mikhail Gerchuk was appointed Chief Executive of Etisalat International, reuniting with fellow Vodafone alumnus, Etisalat Group CEO Hatem Dowidar.
Gerchuk was Chief Commercial Officer at Vodafone Malta from 2006–2007 (Vodafonewatch, 2006.08) and worked directly with Dowidar, who was Vodafone Malta CEO from 2005 to 2007.
Prior to Vodafone Malta, which was sold to Monaco Telecom for €250m (£208m) in 2020, Gerchuk was Group Head of Voice Propositions from 2002–2006.
After leaving Vodafone, Gerchuk held leadership positions at Russian operator Mobile TeleSystems, which is part of Vodafone's Partner Markets federation, and VEON (Vodafonewatch, 2008.10). Prior to joining Etisalat, he was Senior Advisor at McKinsey & Company.
While serving as VEON CEO for Eurasia, he oversaw seven companies in Asia and Europe and is noted for "successfully turning around" of revenue decline and achieving growth, according to Etisalat's appointment announcement.
In his new role, Gerchuk will be responsible for the strategy and growth of Etisalat's international operations that span 16 countries across the Middle East, Asia, and Africa.
There is minimal overlap in the footprints of Etisalat and Vodafone, but Gerchuk looks likely to face off with his former employer in Egypt, where Vodacom is in the process of acquiring a 55% stake in Vodafone Egypt; and the UAE, where Vodafone affiliate du operates.
During Dowidar's 16-year career at Vodafone, he was CEO for Partner Markets, Vodafone Egypt, and Vodafone Malta, and was Vittorio Colao's Chief of Staff in his final year before he left to join Etisalat in 2015 as Group Chief Operating Officer (Vodafonewatch, #133, #136, and #139).

Michelle Donegan is an experienced telecoms writer and has been contributing as a reporter and news analyst for TelcoTitans since July 2020.