After governmental stint comes to an end, Vittorio Colao retakes his Verizon board seat.
Former Vodafone CEO oversaw Verizon divestment in 2013.
Most recently Innovation Minister under former PM Mario Draghi.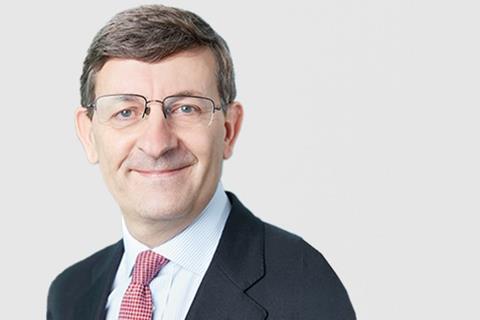 Verizon reappointed former Vodafone Chief Executive Vittorio Colao to its Board of Directors — his first confirmed role since leaving the Italian Parliament in October.
He has been added to the Corporate Governance & Policy and Finance committees on the Verizon board, and will support efforts to "build our 5G strategy", according to Chairman and CEO Hans Vestberg.
Colao was CEO at Vodafone for ten years until 2018, when Nick Read took his place (Vodafonewatch, #165). By far the biggest deal during his M&A-dominated tenure was Vodafone's 2013 exit from Verizon Wireless, through the sale of its 45% stake to Verizon, adding further intrigue to his return to the American operator this week. Verizon described this as giving him "unique insight" into its wireless business.
Colao's "wealth of telecommunications expertise" makes him a "tremendous asset", said Vestberg. "He built and transformed Vodafone through organic growth, acquisitions and sales into one of the world's largest communications companies with mobile operations in 24 countries and partnerships in over 40 more countries".
Back to business
Colao was on the US operator's board for two years until early-2021 when he stepped down to become Italian Minister of Innovation, Digital Transition & Space under former Prime Minister Mario Draghi.
Colao started his political career in earnest in 2020 when he was chosen to oversee a government taskforce advising on Italy's recovery from COVID, and drive development of the country's (later sidelined) economic recovery plan. As Innovation Minister, Colao "led efforts" to roll out 5G and broadband in the country, according to Verizon.
When he was appointed a Minister under Draghi, Colao resigned board seats at Unilever and Verizon and a special advisor position at private equity firm General Atlantic. Reports at the time claimed he and his wife sold their shares in Verizon and Vodafone (Vodafonewatch, #178, #181, #185, and #194).
Colao remains in advisory positions at Oxford University research department Oxford Martin School and Italian education non-profit Cometa.