Expectations rising for market entrance mooted as far back as 2010.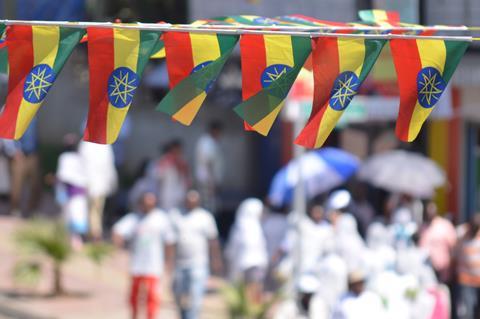 Vodacom Group's prolonged interest in entering Ethiopia may finally be firmed up if it succeeds in winning one of two new telecoms licences set to be awarded in the first quarter of 2020.
The Ministry of Finance of the Federal Democratic Republic of Ethiopia has now announced plans to reform and partially privatise state operator Ethio Telecom, in order to attract investment from international tier one telecoms operators, and allow two new players to enter the market and compete with the incumbent.
Vodacom and rivals MTN Group and Orange are expected to be among the contenders for either an investment in Ethio Telecom or one of the new licences, while reports have also cited Airtel Africa and Etisalat as possible bidders.
Format not clear but interest evident
Vodacom has recently signalled openness to expansion in Ethiopia (Vodafonewatch, #165 and passim), while associate Safaricom has indicated interest in expanding the m-money platform M-PESA to the country, possibly in collaboration with Ethio Telecom (Vodafonewatch, #167). According to a Reuters report, Vodacom first established an office in Addis Ababa during 2013 in the hope of gaining a foothold in the market. However, Vodacom's leadership has been referencing Ethiopia as an expansion target since well before that (Vodafonewatch, #87 and passim).
Although the Ethiopian market offers potential because of its size and lack of competition to date, it also presents significant challenges, including civil unrest and opposition to Prime Minister Abiy Ahmed. Nevertheless, telcos are clearly attracted by this rare opportunity to enter an under-penetrated market with the second-largest population in Africa (more than 100 million).
Ethio Telecom has been working with both Huawei Technologies and ZTE for some years, signing a deal with the two vendors to expand its 2G/3G network in 2013, while Huawei was also contracted to roll out 4G in Addis Ababa. Ericsson then took over some of ZTE's share of the contract in 2014, but suspended operations in 2016 following a dispute. It seems that Ericsson later resumed work and has now completed the mobile network expansion project in the south-east region of the country. Ethio Telecom opened a joint innovation centre with ZTE in March 2019.