Vi toes the techco line; Zain not intent on gate-crashing Vodafone Egypt sale.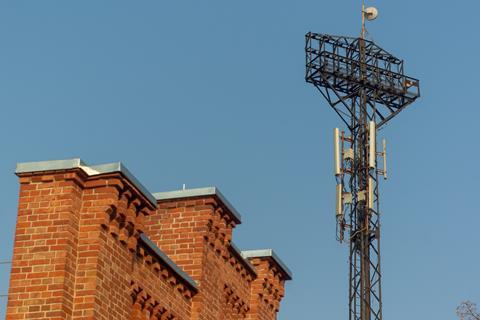 Vantage Towers Europe: Infrastrutture Wireless Italiane (INWIT) secured a deal to provide US tobacco giant Philip Morris with an indoor distributed antenna system (DAS) at a new plant in northern Italy. The 110,000‑square metre site will be served by a fibre-equipped, 4G DAS underpinned by JMA Wireles kit.
Vi: echoing Vodafone's evolving strategy (Vodafonewatch, #176 and see separate report), Abhijit Kishore, Chief Officer, Enterprise Business at Vi, told The Economic Times that Vi aims to become a "techco" in order to keep pace with the changing demands of enterprise customers. Kishore advocated a "partner‑led" approach to achieving 'techco' ambitions. Relatedly, Vi Business tied with Fortinet on the release of an "end‑to‑end" Managed Security Service offering for business customers, and linked up with Nokia on enterprise fixed wireless and private network solutions. The operator also flagged an ongoing smart-agriculture pilot with Nokia.
Vi infrastructure supplier American Tower expressed confidence in the operator as it bids to regain financial strength following recent competitive and regulatory blows. Chief Financial Officer Rodney Smith told UBS' Global TMT Conference (via CQ FD Disclosure) that he was "rooting for" Vi and appeared positive regarding the operator's efforts to improve its cash position through funding and price increases (see separate). The provider is a major vendor to Vi, having bought 10,900 of Vodafone India cell sites in 2018 (Vodafonewatch, #164).
Vodafone Egypt: speaking during its latest earnings call, Kuwait-based regional telco (and former Group Partner Markets ally) Zain Group dismissed the idea that it was considering making a play for Vodafone Egypt (VfEg). Scott Gegenheimer, Chief Executive of Zain, said that, although an entrance into Egypt remained on the telco's radar, "at this time, we don't believe there is an opportunity for us". Vodafone has been looking to offload its 55% stake in the Egyptian business for some time, and in December 2020 confirmed that it was pulling out of talks with prospective buyer Saudi Telecom Company (Vodafonewatch, #189 and passim).
VfEg acquired 2×20MHz of additional 2.6GHz spectrum for $540m (£404m/€446m). The operator purchased more spectrum than its rivals in the $1.17bn auction. It has made clear that it will be able to self‑finance the acquisition, rather than requiring loans, and will spread the cost over three years. Ayman Essam, Director of External Affairs & Legal at VfEg, told local outlets that the OpCo had spent $319m on expanding its infrastructure during 2020, but was waiting for regulatory approval to build more mobile towers. Speaking during Vodafone's latest results presentation in November 2020, Group Chief Executive Nick Read said the spectrum purchases aimed to "extend our leadership in the market".
VfEg formed a tie‑up with Egyptian software provider Weelo, seeing the latter's sales and distribution application added to the OpCo's V‑Hub marketplace for small‑ and medium-size enterprises.