Dutch cable switchover resumes; Subex gains a role in Vi's IT consolidation.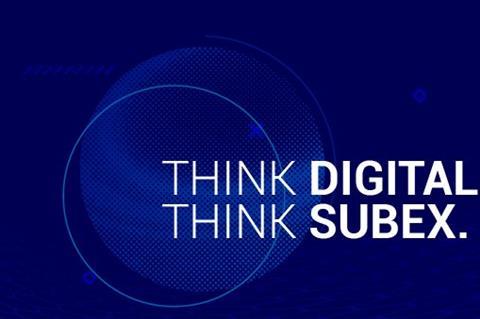 Australia: Local mobile operators, including TPG Telecom, were still reportedly using networking equipment and offering smartphones manufactured by Huawei Technologies and four other barred Chinese suppliers in mid‑August 2020, despite the country's earlier ban on using 'high‑risk vendors' in 5G networks (Vodafonewatch, #168). Media outlets noted TPG, Optus, and Telstra were offering Chinese smartphone brands through their retail channels, and using Huawei 4G networking equipment that is still being serviced by Huawei engineers. In August 2020, the USA extended trade sanctions against China with the introduction of new regulations that prohibit US government agencies from agreeing contracts with companies that use technology from five Chinese suppliers, comprising: Huawei and ZTE; camera makers Hangzhou Hikvision Digital Technology and Zhejiang Dahua Technology; and radio manufacturer Hytera Communications. The latest embargo is expected to prevent TPG from bidding on any Australian government contracts, if it is found to be in breach of the new rules.
Egypt: Vodafone Egypt was reported to have begun transferring the management of a number of its stores to agents under a new franchise system, while maintaining main branches at large malls under its direct management. Daily News Egypt cited sources at the OpCo as stating that the new franchising system had been implemented in line with the operator's ongoing strategy of maximising the use of its retail outlets across the country.
India: Vodafone said the long-delayed merger of joint venture Indus Towers with co‑owner Bharti Infratel (Vodafonewatch, #188 and passim) was back on, after the Group formed a reworked agreement with Infratel parent Bharti Airtel. The fresh deal includes a "security package" designed to cover off financial weakness at Vodafone Idea (now re-branded as "Vi") — which will be one of Indus' major customers. The two partners will work to complete the deal "expeditiously".
Vinod Kumar Padmanabhan, Chief Executive (CEO) of Subex, an India‑based provider of operations and business support systems, disclosed that it had recently agreed a deal with Vi to help the newly merged operator "rationalise" its portfolio. The CEO added that Subex had replaced some of the struggling operator's existing vendors in the process, without revealing any further detail. The provider also recently tied with VodafoneZiggo (VfZ) — Vodafonewatch, #174.
Netherlands: VfZ resumed the phased update of its cable TV service, which was suspended after the outbreak of COVID‑19. The operator was upgrading its analogue cable TV service to digital in the regions of Hoogeveen-Meppel, Leiden-Amstelveen, and Tilburg during September 2020. The digital switchover had already taken place in a number of regions, prior to the introduction of lockdown measures, including Amsterdam, North Holland, Rotterdam, The Hague, and Utrecht. As a sweetener, the joint venture is offering the "relatively small number" of remaining analogue users on its network access to free channels when they switch to digital services, including: Ziggo Sport; and public broadcaster Nederlandse Publieke Omroep's three main channels in high‑definition format.