VodafoneZiggo flags Gigabit cable upgrades; 5G spectrum auction nearing in Australia.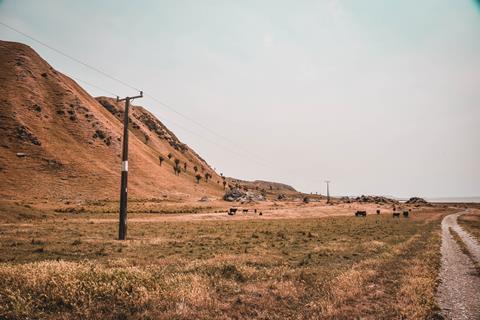 TPG Telecom: Paul Fletcher, Minister for Communications, Cyber Safety & the Arts, announced that the Australian government will auction off 25GHz of airwaves in April 2021, and indicated it will also hold an auction of lower‑band spectrum (850MHz/900MHz) sometime in the "second half of 2021". Fletcher did not disclose whether there will be spectrum allocation limits. The erstwhile Vodafone Hutchison Australia (VHA) dug deep for access to 5G‑friendly 3.6GHz frequencies in late‑2018 (Vodafonewatch, #188).
Meanwhile, TPG CEO Iñaki Berroeta provided an update on the operator's 5G plans now that the company was clear of the challenges created by "5G vendor restrictions" and regulatory opposition to the TPG–VHA merger, which was completed in June 2020 (Vodafonewatch, #188). Speaking at the CommsDay Summit in late-October, Berroeta said TPG is rolling out 5G to more than 1200 sites, having taken it live in some parts of seven cities and surrounding suburbs. The operator is targeting 85% population coverage in the country's six top cities by the end of 2021, and with a standalone core. TPG also plans to launch 5G fixed wireless access services in the first half of 2021.
Vodafone Egypt: In an official visit to Egypt in late-October 2020, US Under Secretary of State Keith Krach urged the Egyptian government to join the US‑created "Clean Networks" initiative and build its future on what Krach called "trusted 5G infrastructure". The Clean Networks programme is part of the US pushback against the Chinese Communist Party (and thereby Chinese-based infrastructure supplier Huawei Technologies). Vodafone Group, which remains locked in talks to sell a majority stake in Vodafone Egypt to Saudi Telecom Company (Vodafonewatch, #189 and passim), is not currently included on the US Department's list of so‑called "Clean Telecommunications Companies" (Vodafonewatch, #190).
VodafoneZiggo: VodafoneZiggo (VfZ) trumpeted the launch of SmartWifi using equipment from Chinese networking specialist TP‑Link — which, incidentally, is the same vendor Vodafone Greece used for its Super WiFi service (Vodafonewatch, #173). VfZ is offering two SmartWifi packages: the TP‑Link Deco M4 Wi‑Fi 5 system priced at €99.95 (£89.31), and the more powerful TP‑Link Deco X20 Wi‑Fi 6 SmartWifi booster starter kit at the same price (with the option of purchasing further boosters depending on the size of the household).
VfZ delivered DOCSIS 3.1 upgrades to its cable networks in eleven cities — Alkmaar, Almere, Apeldoorn, Groningen, Haarlem, Heerenveen, Lelystad, Leeuwarden, Purmerend, Weesp, and Zaanstad — with three more set to benefit (Arnhem, Nijmegen, and Wegeningen) before the end of 2020. The operator anticipates that approximately three million consumer and commercial premises in the Netherlands will have Gigabit-capable connections by the end of 2020.
VfZ is preparing to implement hybrid office structure, whereby VfZ employees — whose duties could plausibly be performed at home — are allowed to rotate between office and remote working (at their own accord), something that is set to remain in place after COVID‑19 restrictions ease.