New Greek towers JV cleared; VodafoneZiggo future remains in spotlight.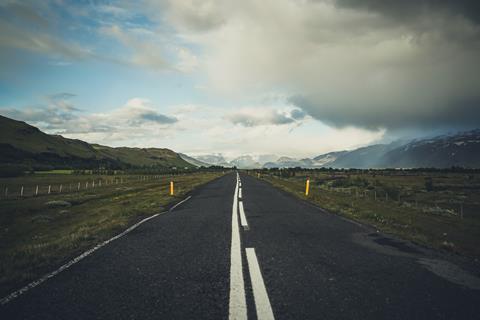 Vantage Towers: Greece's Telecommunications and Post Commission (EETT) approved creation of Vantage Towers Greece, the expanded network‑sharing collaboration agreed between Vodafone Greece and Wind Hellas earlier in 2020. The regulator said it had cleared the deal because it does not have any competitive impact or concern the sharing of spectrum or the operators' backbone networks, and was focused on increasing LTE coverage in more rural areas of the country.
Italian towers joint venture Infrastrutture Wireless Italiane secured a deal to provide distributed antenna systems to 15 hospitals in the country.
Vi: Cloud security services provider FirstWave Cloud Technology agreed a three‑year deal to offer a portfolio of cybersecurity and firewall solutions to Vi's business customers. Vi was said to have recently completed customer trials of FirstWave's Remote Worker Cyber Security offering for medium and large businesses.
The Telecom Regulatory Authority of India (TRAI) dropped an investigation into Vi's RedX premium contract tariff, after the joint venture (JV) agreed to remove claims that it was providing users of the plan with faster data speeds through its "priority" 4G network. Vi claimed customers of the premium plan, which was launched in November 2019 and now said to have 130,000 subscribers, would enjoy up to 50% faster data speeds than its other contract plans. The TRAI issued the JV with a show‑cause notice in September 2020, as it deemed the tariff lacked transparency and was "misleading". The investigation was triggered by a complaint from rival Reliance Jio Infocomm.
Vodafone Egypt: Vodafone Egypt reportedly submitted a bid in an auction of 60MHz of spectrum in the 2.6GHz range, launched by Egypt's National Telecommunications Regulatory Authority (NTRA). The frequencies will reportedly be offered in two packages, comprising 40MHz for $600m (£463m/€512m) and 20MHz for $300m. Telecom Egypt also confirmed it had submitted a bid for the spectrum on offer, which comes with ten‑year licences. Local press reports were confusing, but indicated that Etisalat Egypt and Orange Egypt had not bid for those rights but requested the NTRA open up additional frequencies.
VodafoneZiggo: The finance community continued to raise flags over the possibility of a cross-border merger between VodafoneZiggo (VfZ) and Telenet, its Belgium sister business within Liberty Global, despite lukewarm responses from both Liberty and Vodafone management (Vodafonewatch, #187). Barclays Bank upgraded its rating on Telenet from 'equal weight' to 'overweight', and in doing so noted a number of value creation options for the operator, including a potential tie‑up with VfZ.