Telecom Italia adds weight to open RAN support scheme; VPC joins other operators in arrowing in on supplier carbon emissions.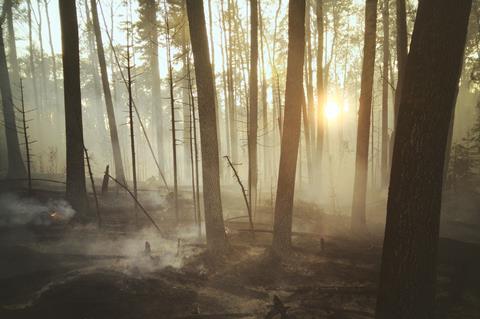 Telecom Italia added its name to a Memorandum of Understanding (MoU) signed by Vodafone, Deutsche Telekom, Orange, and Telefónica in January 2021 to collaborate on the development of open radio access network technology (Vodafonewatch, #193).
Vodafone Procurement Company (VPC) said it had supported an unnamed "major telecommunications company" in Asia in its migration to "Core Telco Cloud". VPC said it helped its client move from "legacy, self‑defined technology to the more open, cloud‑based technologies", which resulted in: "a 32% price reduction and cost avoidance; improved contractual and commercial terms and standardisation; [and] best practices for commercial templates and pricing indexes".
VPC is collaborating with the University of Luxembourg's Supply Chain and Logistics programme to develop a benchmarking system, called the Green Scorecard for Supplier Evaluation, to rate the progress of Vodafone's vendors' carbon emission reduction efforts. Vodafone has pledged to reduce its carbon footprint of purchased goods by 50% by 2030 and 100% by 2040.
Lufthansa Technik, the maintenance and repair arm of the eponymous airline, highlighted the part played by the private 5G network deployed by Vodafone Business and Nokia in one of its hangars at Hamburg Airport in keeping its operations running during the COVID‑19 crisis (Vodafonewatch, #185). Lufthansa Technik noted that while it had initially planned to apply remote maintenance to only half of its inspections, the pandemic had forced it to extend this to 100%, with 5G said to have "kept the business alive". However, it added that, "despite excellent performance … the latency of 1ms … has never been achieved", and that "we reached 7ms in our 5G SA [standalone] network, certainly not 1ms, but much better than Wi‑Fi". The private network model is expected to be employed at other Lufthansa Technik sites following an evaluation of a three‑month testing phase.
Cloud gaming solutions provider RemoteMyApp flagged a partnership with mobile content and payment specialist PM Connect that will see its Vortex gaming platform made available to Vodafone customers in certain markets, seemingly including South Africa and Spain. The deal give users access to more than 160 gaming titles through a direct carrier billing (DCB) subscription. PM enables DCB for content services, and is already used by Vodacom Group and Vodafone UK (Vodafonewatch, #171).
Vodafone Business highlighted a deployment of Internet of Things (IoT) solutions at Chile‑based telematics specialist TrackTec, which was said to have resulted in a 20% reduction in maintenance costs and improvement in operational efficiency. TrackTec is using Vodafone's IoT universal SIM card and roaming services to track its customers' fleet and assets in Latin America.
Vodafone's World of Difference Foundation programme, which gives participants the opportunity to work for a charity of their choice while also receiving an income, was said to have employed 89 young people and benefited more than 434,000 people in Greece since its formation in 2011. The social value of the scheme was confirmed by a social impact study conducted by the Higher Incubator Giving Growth & Sustainability.