NASA working with US satellite venture; Innovus bolsters security; Vodafone's Harmonic partnership shows its size.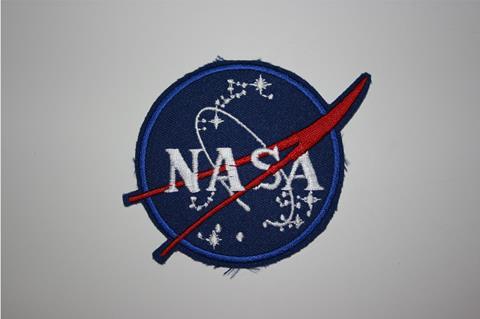 [Updated] Vodafone investment and partner Avellan Space Technology & Science (AST & Science) said it was cooperating with NASA with regard to the "responsible and safe use of space". The company, which plans to create a mobile-satellite service dubbed "SpaceMobile", using a constellation of low-earth orbit (LEO) satellites, highlighted "collaboration with NASA and other space operators to mitigate the risk of on-orbit collisions and minimise the creation of new space debris". NASA had previously signalled concern over the potential for collisions between it and AST & Science's assets, but subsequently told Light Reading that its initial conclusions had been based on a "very limited amount of information", and confirmed it had begun cooperating with the company to "facilitate the sharing of data and conjunction mitigation best practices, which, over time, we believe will enable safe operations in space and promote mutual success". AST & Science's goal is to use its LEO satellite platform to bring inexpensive mobile connectivity to hard-to-reach geographies, thereby enabling a "variety of defence and commercial applications". Vodafone holds a minority stake in AST & Science via investment arm Vodafone Ventures (Vodafonewatch, #182 and #184).
Vodafone Business secured a deal with BNL Gruppo BNP Paribas, focused on the digital transformation programme of the Italian bank's customer service platforms. The five‑year agreement will see Vodafone Business supplying mobile voice and data connectivity, enabling remote working for BNL employees, with progression expected towards 5G networking, augmented reality experiences, and unified communications.
The Vodafone Foundation launched an Instant Network at the Kara Tepe refugee camp on Lesvos Island in Greece. Deployed by volunteers from Vodafone Greece and Vodafone UK, the Instant Charge portable outdoor mobile charger and Instant Wi‑Fi portable 3G network solutions are now in place, offering connectivity in the central area of the camp.
Greece‑based Internet of Things (IoT) application specialist Vodafone Innovus partnered two tech providers to "enhance" its perimeter protection services, according to Chief Technology Officer Antonis Balaogiannis. Imperva will provide its Incapsula web application firewall, while Arbor Networks will offer anti‑distributed denial‑of‑service mechanisms. Existing partners include Dell EMC and Oracle.
Edge platform provider Akamai Technologies acquired IoT solutions specialist and Vodafone partner Asavie. Dublin‑based Asavie's IoT and security solutions became part of Akamai's Security & Personalisation Services product line, which it sells to carrier partners. Asavie signed a partnership with Vodafone Ireland to deploy its PassBridge network‑as-a‑service platform in 2016 before expanding the partnership in 2018 (Vodafonewatch, #142 and #166).
Long‑time Vodafone supplier Harmonic flagged, during its results presentation for the quarter to 30 September 2020, that Vodafone had accounted for 12% of its quarterly revenue. According to unaudited figures shown in the earnings call, Vodafone's contribution totalled $11.39m (£8.6m). Earlier in 2020, Harmonic flagged that it was providing its CableOS network virtualisation portfolio to underpin Vodafone Germany's Gigacable Max service (Vodafonewatch, #188).
Qualcomm launched a portfolio of 5G infrastructure semiconductor platforms in a bid to accelerate the transition to virtualised and open radio access networks (RAN). Vodafone Group Head of Network Architecture and Chairman of Telecom Infra Project (TIP) Santiago Tenorio said "Qualcomm 5G RAN platforms help accelerate Open RAN deployments worldwide". Vodafone and Qualcomm are both members of the O‑RAN Alliance (Vodafonewatch, #184), and Vodafone co‑chairs the TIP OpenRAN project group (alongside T‑Mobile US).