Group R&D enters quantum realm; Discovery tied on streaming; Vodafone Fiji eyeing regional expansion.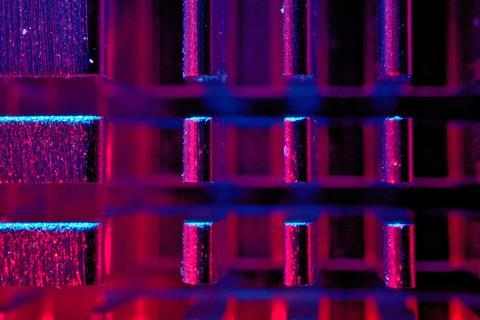 Upstart vendor Altiostar looked set to play a role in the Vodafone‑backed satellite venture AST SpaceMobile. Tareq Amin, Chief Technology Officer of Japan‑based operator Rakuten Mobile, indicated in a LinkedIn post that for Japan, Altiostar "will provide the vRAN SW [virtual RAN software] workload for AST". As things stand, AST & Science has officially named NEC Platforms, a subsidiary of NEC Corporation, as a vendor partner for SpaceMobile, with a focus on manufacturing space modules for the venture's low‑earth‑orbit satellites. Vodafone has a stake in AST SpaceMobile, as revealed by Vodafonewatch in early‑2020, and recently confirmed plans to release services over the venture's platform in multiple African markets (Vodafonewatch, #182, #184, and #192). Luke Ibbetson, Head of R&D & Technology Strategy at Vodafone, sits on AST & Science's board.
Vodafone agreed a new "multi‑year … long‑term" content carriage deal with Discovery, covering twelve markets in Europe and access to 100 million customers. The new Discovery Plus streaming service and Discovery TV content will be made available to Vodafone's mobile, broadband, and TV subscribers, in the Czech Republic, Germany, Greece, Hungary, Iceland (via Partner Markets ally Vodafone Iceland), Ireland, Italy, Portugal, Romania, Spain, Turkey, and the UK, over the course of 2021–2022, expanding an existing relationship on traditional linear TV. Joint venture VodafoneZiggo separately announced a similar deal with Discovery, and Vodafone Procurement Company sought to flag its "key role" in bringing the partnership to fruition — another signal that things could be moving forward on Vodafone's long-held ambition to centralise content buying.
Vodafone flagged intent to up investigation of quantum computing applications in its infrastructure, flagging it is seeking to recruit a quantum researcher at its Newbury offices. The position sits in the Strategy, R&D and Assurance team within Group Technology. The main purpose of the role is to develop Vodafone's "core competence on quantum computing and related technologies … identify and explore use‑cases for Vodafone's own use and for enterprise customers, and develop proofs of concept and deployments", as well as support the operator's "transition to quantum safe cryptography".
uCloudlink Group, a mobile data traffic-sharing marketplace provider, highlighted the extension of a six‑year partnership deal with Vodafone Global Enterprise on data procurement. The agreement sees Vodafone work as one of uCloudlink's data suppliers and obtaining data on traditional wholesale packages and under‑utilised network resources.
Pradeep Lal, Vodafone Fiji's Chief Executive (CEO), reportedly said the operator is considering acquiring Digicel's assets on the islands Nauru and Tonga in the South Pacific Ocean, following reports that the Caribbean operator is seeking to offload its Pacific operations. The CEO ruled out a similar deal in nearby Fiji because it would create a monopoly in the current two‑operator market. Vodafone formed a Partner Markets arrangement with Vodafone Fiji parent Amalgamated Telecom Holdings (ATH) as part of the sale of its 49% stake in the operator during 2014 (Vodafonewatch, #125), and the deal has seen ATH adopt the Vodafone brand in a number of its markets (Vodafonewatch, #183 and #186). Digicel's assets in the Pacific region also include Papua New Guinea, Samoa, and Vanuatu. Vodafone also had a six‑year Partner Markets relationship with Digicel in the past. The tie‑up came to an end in early‑2013 (Vodafonewatch, #110).