Vodafone continues to push cellular case in automotive innovation.
Ex-Tech figures Arjomandi and Alamouti team up with T‑Mobile.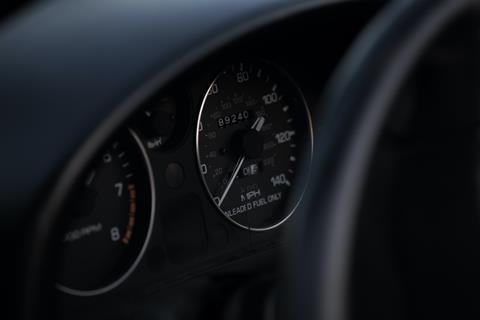 A research paper authored by Simone Mangiante and Guenter Klas — both executives from Vodafone Group R&D — sought to stress potential for beneficial use of edge computing through cellular connectivity in augmenting in‑vehicle capabilities. Their calculations apparently demonstrated that edge computing helps execute "high-performance" machine learning (ML) models. Mangiante and Klas focused on assessing a vehicle's 'sight' accuracy (and response time) of another vehicle or pedestrian. They set the bar for High‑Confidence Detection (HCD) at 0.9, with all three elements in the detection process — device (vehicles), the edge network, and the cloud — involved in executing "state‑of-the‑art" ML models. The authors found that the 'device' can sometimes struggle through lack of computing resources, and the cloud's weakness is latency. "In order to take into account both HCDs accuracy and response time in a single value, we defined a composite metric which shows that, in our collected dataset, the edge was capable to add value to the vehicle", wrote Mangiante and Klas.
Enea Openwave, a Sweden‑based 5G data and video traffic management specialist, highlighted that Vodafone had deployed its video solutions across its international footprint to improve the operator's mobile video customers' quality of experience (QoE). Vodafone Ireland was flagged to have deployed Enea Openwave Traffic Management, enabling transparent classification of encrypted traffic flows to balance picture and playback video quality in real‑time. The solution accelerates mobile data, and provides encrypted and unencrypted filtering technology and parental controls. The international deployment was said to have been "delivered over several months, as part of an overall Vodafone Group strategy to focus on mobile video QoE".
Vodafone was flagged to have tied with Arm, NXP Semiconductors, and Telco Systems on a proof-of-concept universal consumer premises equipment solution. Tested in a Group laboratory in the UK, the solution is seen by the partners as an enabler for "multiple" digital enterprise services such as software-defined networking, routing, and firewalls.
Energy management solutions specialist Landis+Gyr highlighted a "strategic global agreement" with Vodafone IoT, focused on joint go-to-market in the utility sector. The deal will see Vodafone IoT market Landis+Gyr's Gridstream Connect solution to clients.
Canada‑based mimik technology, a startup led by former Vodafone executives, was among a new cohort of businesses to join T‑Mobile US, Intel, and NASA's 5G Open Innovation Lab. Previously called Disternet, mimik's President and Chief Executive (CEO) is Fay Arjomandi, the ex‑CEO of Vodafone xone, the Group's now‑defunct incubation and acceleration centre in California. She also led Vodafone Ventures, the strategic corporate venture capital arm of Vodafone Group, and was President of Vodafone Americas Foundation. Arjomandi took over from Siavash Alamouti at mimik, who remains Executive Chairman alongside his role as Head of Research & Development at Wells Fargo. Both executives left Vodafone in 2014 (Vodafonewatch, #124 and #125).