Social responsibility brought into supplier assessments;
Equinix highlights Telco Cloud ties; agency roster tweaked.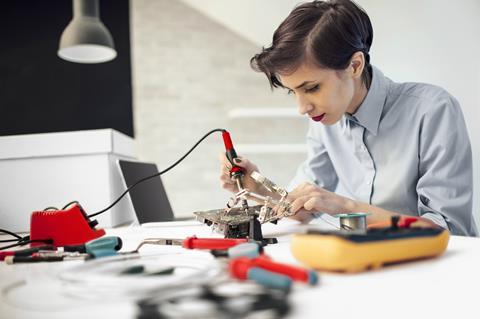 Vodafone sought to trumpet its sustainability and inclusivity credentials with a tweak to its vendor assessment criteria. The Group said the change, implemented in October 2020, will see a "purpose" metric account for 20% of its evaluation criteria in future requests for quotation (RFQ). "Suppliers will be assessed on their commitment and performance to diversity and inclusion, the environment, and health and safety in categories where it is a risk", said Vodafone. The new criteria were tested out in two unspecified tenders held during July 2020. Vodafone did not indicate whether the change extended beyond Group level, and to OpCo RFQs too.
Group R&D highlighted development of a prototype "product recall system" targeted at electrical goods makers. The Vodafone Safety Alert Message Indicator offering, which remains in development, is designed to notify consumers when their devices are subject to a recall and to allow them to be shut down remotely. It comes in the form of a "miniature electronic device module" and is installed within the appliance itself, the Group said. Vodafone hopes the solution will strengthen its position in the smart-home market. It did not provide a timeline for commercialisation.
Data centre operator Equinix flagged ties with Vodafone on software-defined wide area networking (SD‑WAN) services, although the scope of their arrangement is unclear. Equinix referenced a "channel win" with Vodafone Business, relating to a deal the Group enterprise division is said to have secured with an unnamed "premier global energy company". The contract focuses on SD‑WAN and "hybrid multi-cloud" services, said Equinix.
Lester Thomas, Chief Systems Architect at Vodafone, welcomed closer alignment between the MEF and TM Forum industry bodies on application programming interface (API) standards. Thomas, a leading figure in Vodafone's efforts around the TM Forum's Open API programme (Vodafonewatch, #177 and passim), indicated the tie‑up would make it easier for operators to ensure compliance with MEF and TM Forum standards when it comes to business-to-business products such as SD-WAN and Ethernet. "By having the two organisations working together to ease the process, we are able to speed our procurement, transform our IT, and roll out services faster and more cost-effectively", he said.
UK-based political consultancy Fourtold flagged that it was supporting Vodafone in its effort to influence European policy-makers. "We're delighted to be working with PepsiCo and Vodafone Group on leading issues of today", tweeted the agency. Vodafone continues to highlight numerous flashpoints with national and regional authorities in Europe, despite efforts to create a new rapport around its proposed "social contract" for operators (Vodafonewatch, passim).
Vodafone handed UK agency New Commercial Arts its global strategic and creative advertising brief, according to a report by Campaign magazine. New Commercial Arts is said to have replaced rival agency Anomaly, following a noticeably brief tie‑up. Anomaly won the account in August 2019 (Vodafonewatch, #184) and chose not to participate in the latest contest, the report said. No reasons were provided for the split.