ho picks up pieces after data hack; One More Service sees partnerships in Spain (security) and Hungary (IoT).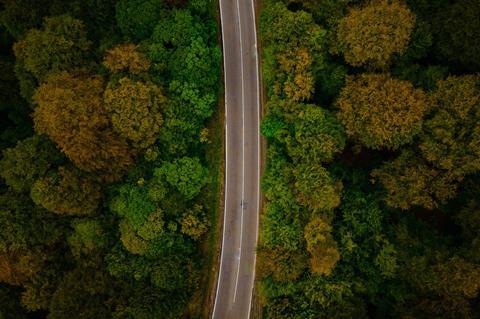 Germany: Vodafone Germany cableco rival Tele Columbus is to be acquired after accepting an offer from a fund backed by Morgan Stanley Infrastructure Partners. Broadband player United Internet AG is to transfer its 29% stake in Tele Columbus if the takeover is successful.
Italy: ho Mobile confirmed it is cooperating with Italy's data protection authority Garante Privacy to investigate a data breach. The incident exposed "personal and technical" customer information in late‑2020, although no "banking data" was obtained. Rival WIND Tre took steps to block number portability for ho customers over fears of SIM‑swap fraud.
Spain: Vodafone Spain (VfS) tied with Accenture to launch a new portfolio of enterprise cybersecurity services. The offerings, "designed in collaboration with Accenture", include advisory, incident response, risk assessment, and threat detection solutions. Vodafone first signalled plans to roll out this "cyber‑as-a‑service" package across four European locations — including Spain — in July 2020.
VfS highlighted an Internet of Things project undertaken at wine producer Bodegas Familiares Matarromera, near Valladolid in northern Spain. The monitoring and management system, implemented during 2020, aims to improve "energy efficiency, cost control, and risk prevention", and could be extended to other wineries, said the OpCo.
UK: Vodafone UK confirmed it is not planning to reintroduce roaming charges in Europe, following the end of the Brexit transition period on 31 December 2020. Local rivals EE, Telefónica UK, and Three UK also pledged not to reinstate the fees, despite the fact that the Brexit trade deal does not guarantee free mobile roaming in the European Union (although the UK government has stated that "this could change in future").
Call centre specialist ResQ expanded a relationship with VfUK, flagging that a further 120 new employees are set to join the 450‑strong team at ResQ's call centre facilities in Hull, which are dedicated to VfUK support (Vodafonewatch, #170).
UEFA Champions League football will feature on VodafoneZiggo (VfZ)‑owned sports television service Ziggo Sport for a further three seasons, following a contract renewal. The deal takes VfZ's control over the rights up to the 2023–2024 season. VfZ first acquired the rights in early‑2018 (Vodafonewatch, #161).
EU Cluster: Vodafone Czech Republic (VfCZ) Chief Executive Petr Dvořák condemned the "vulgar and hateful reactions" on social media to a Christmas ad campaign by the OpCo, which featured a mixed‑race family. In a statement issued on Twitter, Dvořák said that VfCZ aims to "bring people together… irrespective of their opinions, skin colour, sexual orientation, sex, or the culture they come from".
Vodafone Hungary (VfH) partnered with IT specialist Delta Technologies to offer a "joint network" package for the Industry 4.0 and smart‑city spaces. The offering aims to accelerate the roll out of 5G‑ and IoT-enabled technologies.
VfH gave customers notice of its intention to discontinue email, voice, and Wi‑Fi services from early‑2021, as it continues to phase out the UPC brand. UPC Hungary was absorbed by the Group as part of its buyout of Liberty Global cable assets in mid‑2019 (Vodafonewatch, #178).