End of road for Italian 3G network; 5G used to combat COVID-19 in Spain; Turkey enterprise unit digitises cement mix.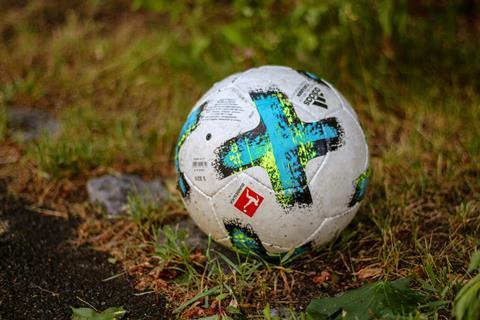 Germany: Vodafone Germany (VfD), Sky Deutschland, and wireless technology specialist LiveU trialled "next‑gen sports production" technology during a Bundesliga 2 football match in Düsseldorf. The pilot highlighted the potential of network slicing and new devices, such as LiveU's LU800 "production-level field unit for live news and sports coverage", in enabling more immersive experiences for viewers watching from home.
German mobile virtual network operator (MVNO) 1&1 Drillisch reportedly stopped marketing tariffs run on the VfD network. Customers can still access the plans via the customer service hotline.
Italy: Vodafone Italy (Vflt) began phasing out its 3G network to free up capacity for 4G services.
MVNO Digi Mobil is migrating customers from Telecom Italia's network to Vflt. According to Mondo Mobile Web, customers are not required to change their SIM card.
Spain: Vodafone Spain (VfS) flagged its participation in two 5G technology trials. One involved Altran, Intel, Microsoft, and Fivecomm, an upstart from the University of Valencia. The partners piloted an autonomous vehicle called Robot Covid 5G on the operator's 5G network. The VfS‑connected robot — equipped with sensors and facial recognition technology — can purportedly measure human body temperature and identify people who are not wearing a facemask. The goal is to bring Robot Covid 5G to market, to help ensure public safety during the pandemic. VfS is also developing emergency service solutions in collaboration with the University of Malaga.
VfS is providing the University of the Balearic Islands with analytics services to meet challenges brought by COVID‑19. The Vodafone Analytics platform is running on the Wi‑Fi network of the university's Palma de Mallorca campus site to monitor physical space and prevent over‑crowding.
Professional IT specialist Kapsch and VfS are among a "dozen" partnerships competing for the right to oversee a €4.6m (£4m) project called "Ibiza, Smart and Sustainable Tourism". The project aims to improve the quality of life on the island and enhance tourist experiences through digital services. The contest falls under the auspices of state agency Red.es.
EU Cluster — Czech Republic: Vodafone Czech Republic said 5G was now available to "more than a fifth" of the country's population, having upgraded its network since debuting 5G in late-2020 (Vodafonewatch, #190).
EU Cluster — Turkey: Betonsa, the ready‑mix cement subsidiary of construction specialist Akçansa, tapped into the Internet of Things expertise of Vodafone Turkey. The two companies have created Smart Concrete, a smartphone application that connects with sensors "placed inside concrete" to track and monitor stocks of cement used on building sites in "real‑time".