Vodafone Greece eyes submarine; cashiers going virtual in Spain; Vodafone UK blocked from handset blocking.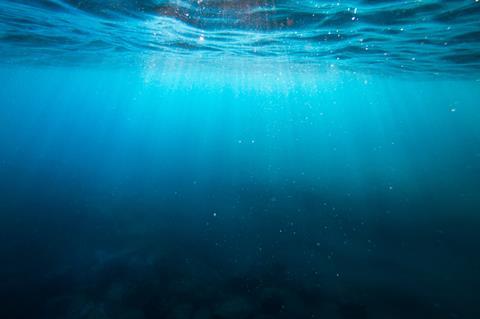 Greece: Vodafone Greece (VfGr) Chief Executive (CEO) Haris Broumidis reportedly disclosed that the OpCo is planning to invest €40m (£36m) in a submarine fibre‑optic cable to connect the islands of Corfu, Crete, Cyclades, and Dodecanese with the mainland. Broumidis said the OpCo had begun geotechnical research for the project.
Italy: A new mobile service provider is to launch in Italy, using Vodafone Italy's (VfIt) network. Intred Telecomunicazioni, a regional fixed-network operator, said it plans to roll out convergent mobile and fibre-based services for business and residential customers from the second half of 2021.
Spain: Vodafone Spain (VfS) and local lender Bankia launched a pilot project focused on providing financial advice to business customers using 3D and multidirectional virtual reality videoconferencing, utilising VfS' 5G network.
VfS is renewing its fleet with 613 low‑emission hybrid vehicles from carmaker Mercedes‑Benz. VfS noted that its fleet accounted for 2.3% of its direct emissions in 2019. In July 2020, Vodafone Group flagged a new target of using 100% renewable electrical energy for the operation of its network in eleven countries, through its Green Gigabit Network, by mid‑2021 (see separate report).
UK: Vodafone UK (VfUK) is sponsoring Enterprise Nation's Head's Up initiative, a series of localised monthly workshops run by business owners. Enterprise Nation is a small business community network of more than 60,000 business leaders. VfUK is supporting the events by assisting in content curation and providing keynote speakers, including the OpCo's "small business ambassadors", with local business owners producing content for the VfUK's V‑Hub digital support platform for small‑ and medium-size enterprises.
Mitie Group, VfUK's facilities management (FM) partner, flagged that it had helped the OpCo save 100 gigawatt hours (GWh) of energy, equivalent to 25,000 tonnes of CO2 and a saving of £10m (€11m), in three years. The energy savings, validated by third‑party energy auditor EEVS, were achieved by optimising heating and cooling systems in offices and technical sites. Mitie said it had so far audited 90 of VfUK's buildings to assess energy usage, and will continue to evaluate the operator's buildings to identify further energy saving opportunities. VfUK agreed a two‑year extension of its engagement with the FM specialist in October 2018 (Vodafonewatch, #169).
Telecoms regulator Ofcom banned mobile operators in the UK, including Vodafone UK, from selling 'locked' handsets from December 2021.
VfUK enterprise unit Vodafone Business UK partnered with Wix, a US‑based website development platform provider, to offer the latter's services via the Vodafone Business Marketplace. Vodafone Business also tied with BeeDIGITAL, a digital marketing solutions provider, to offer small‑ and medium-size enterprise customers a package of website optimisation services via the Vodafone Digital Business platform. The Vodafone Business Marketplace provides small business customers with access to applications including Vodafone Cloud Backup, G‑Suite, Lookout Mobile Security, Microsoft 365 Business, and Office 365 Enterprise.