Teoh junior faces TPG ire after assault conviction; INWIT's Ferigo bemoans 5G rollout barriers.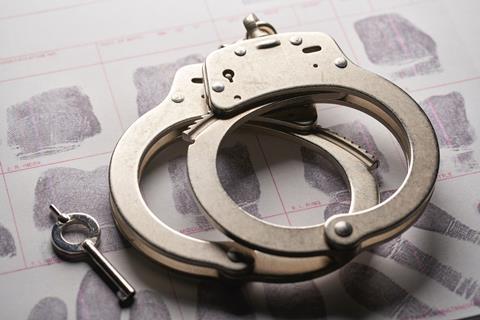 Shane Teoh, a TPG Telecom Non-Executive Director and son of maverick billionaire businessman David Teoh — who also happens to be TPG's Chairman — was fined AU $1,500 (€964/£834) in a Sydney court after pleading guilty to assaulting an Uber driver. Some media outlets described the altercation as a "boozy bust-up". The 34-year-old Teoh has been on the joint venture's board since its creation in July 2020 (Vodafonewatch, #188). His position there is apparently still safe, although a TPG spokesperson — as reported by The Sydney Morning Herald — said it was assessing various disciplinary options. "The TPG Telecom board will consider the implications of this matter", said the spokesperson. "TPG Telecom does not condone discriminatory or violent behaviour". A TPG Corporation board member before the merger, Shane Teoh's CV also includes various business interests, including a position as Managing Director of Total Forms, a developer of accounting and taxation software in Australia. He also owns eyewear company Oscar Wylee with his three brothers. Oscar Wylee was fined AU $3.5m in 2020 after the company was found to have made false representations about charitable donations.
Giovanni Ferigo, Chief Executive at Infrastrutture Wireless Italiane (INWIT), the TowerCo joint venture between Vantage Towers and Telecom Italia, took a pot shot at two obstacles he thought might impede growth going forward: 5G health misinformation; and Italy's comparatively stringent rules on radio frequency electromagnetic field [RF‑EMF] exposures. Speaking on the provider's latest earnings call, Ferigo spoke with a mixture of dismay and anger about "incredible fake news" surrounding 5G. At a time when INWIT is looking to boost tenancies on the back of expanding 5G coverage, Ferigo was rightly incredulous about a view — apparently gaining currency in some parts of Italy's various municipalities — that COVID‑19 vaccines are being used to "inoculate 5G into the human body so everyone will be controlled". Ferigo described this sort of thinking as a "cultural problem within communities", and something INWIT was trying to address through "educational initiatives" (including Talk for 5G, a new webinar series focused on countering disinformation on 5G and highlighting the technology's potential and benefits). Fergio went on to lament that "EMF regulations in Italy are one of the most severe in Europe, and have been for the last 25 years". He indicated he was pushing the Italian government to loosen its rules, and bring the country in line with the "European average". Italy belongs to a small group of European Union member states that go much further than recommendations made to the World Health Organisation by the International Commission on Non‑Ionizing Radiation Protection, an independent body, on RF‑EMF guidelines. Italy imposes the same EMF limits (20 V/m or 6 V/m, depending on the target measurement points stated by law) irrespective of types of uses of antennas.