Vodacom reportedly tangled in murder scandal in South Africa, and taking political fire over Tanzanian election.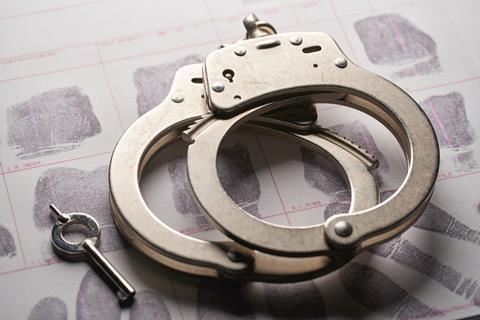 Vodafone is said to have come under pressure from UK Members of Parliament (MP) over suggestions that Vodacom Tanzania (VdT) complied with a government directive to block individual text messages containing the names of leading opposition figures during Tanzania's recent election. John Pombe Magufuli has now been re‑elected as the country's President with 84% of the votes. Unidentified sources told The Telegraph that it was impossible to send a message on the VdT network with the names of Zanzibar's presidential candidate Maalim Seif, the Chadema opposition party leader Freeman Mbowe, and the presidential candidate Tundu Lissu in the days leading up to the election. The Telegraph said Conservative MP Andrew Mitchell and Stephen Doughty, Labour's Shadow Foreign Affairs Minister, expressed criticism of the potential involvement of VdT in a democratic process. Doughty called on Vodafone to respond to the allegations and, if true, cease blocking services at the behest of the Tanzanian government.
Vodacom South Africa (VdSA) supported Amazon Web Services (AWS), its main cloud services partner (Vodafonewatch, #175), in the roll out of AWS Outposts in South Africa. AWS Outposts are said to offer enterprise customers an interconnected, hybrid cloud environment, with connectivity provided between core private data networks and off‑grid public cloud networks hosted via AWS infrastructure, or "Outposts".
Rogue wireless application service providers (WASP) were again reported to be exploiting Vodacom's location‑based service data. MyBroadband and other media sources claimed that fraudulent WASP activity had helped "plot" the assassination of a Cape Town anti‑gang unit police detective (whose whereabouts was reportedly tracked using location‑based data before his murder) in September 2020. Vodacom is said to have subsequently suspended the location‑based service access of one unnamed business following a police inquiry. Recently, the operator defended its record on the matter, saying that "measures implemented in 2018" had reduced exploitative WASP activity "substantially" (Vodafonewatch, #189).
Vodacom flagged a tie‑up with the Alliance for Financial Inclusion (AFI), initially running until October 2021, to bridge policymakers, regulators, and the private sector and "advance financial inclusion" in Africa. The partnership will help expand the availability of Vodacom's financial services offering — a key growth area for the operator (Vodafonewatch, #188) — across the continent.
Safaricom and Microsoft launched a virtual conference service called RevMeet, following a month‑and-a‑half pilot with hotel chain PrideInn. According to Business Daily, RevMeet is marketed as a way for businesses to manage social distancing and prevent overcrowding in office spaces.
Safaricom highlighted improvements to its self-service MySafaricom App, including enhanced security features, interfacing capabilities with M-PESA, and the integration of a current affairs portal. Improvements are also intended to provide an easier way for customers to view their mobile bills and data allowance.