Big boys making their presence felt in Safaricom's owner family; Loon nearing Mozambique launch.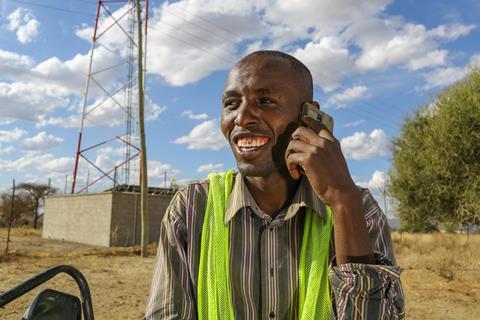 The changing landscape of Safaricom's public shareholder base was highlighted by a Business Daily report. August 2020 regulatory filings showed that domestic investors now collectively hold just 3.8% of the Kenyan operator, down from 11.9% in 2008. In parallel, despite foreign investors being net sellers of Nairobi Securities Exchange (NSE) shares in the six months to August 2020, asset managers like BlackRock and JPMorgan have reportedly upped their combined stake in the telco to 10.9%. Safaricom's largest shareholder is Vodafone Kenya (40%), the vehicle through which Vodacom Group has controlled the operator since a Group ownership rejig in 2017 (Vodafonewatch, #156). The government owns 35% and 25% is floated on the NSE. The reported reduction in Safaricom's local ownership, and the greater say of foreign institutional investors, could feasibly have a bearing on future strategy at the operator and authorities' approach to market controls.
Vodacom Group invited agencies to bid for an integrated, through‑the‑line marketing services contract. Abey Mokgwatsane, Managing Executive of Brand at Vodacom, said the tender was part of an "agency review process". Mokgwatsane joined the operator in 2017 from WPP Group‑owned Ogilvy & Mather, Vodacom's current advertising partner. WPP has recently lost partnerships with Vodafone entities in several other markets (Vodafonewatch, #180 and passim).
Vodacom Mozambique was said to be close to a launch of high-altitude balloon-based network coverage through a partnership with Alphabet's Loon business, first flagged earlier in 2020 (Vodafonewatch, #186). Speaking to Mobile World Live, the OpCo's Chief Technology Officer Pedro Rabacal indicated it was shooting for a commercial release of the system before the end of 2020, focusing on rural areas.
Vodacom Tanzania opened up a set of developer tools to encourage innovation around its M‑PESA m‑money platform, mirroring a previous move by main M‑PESA proponent Safaricom. The application programming interfaces will bring new opportunities in the fintech space, Hisham Hendi, Chief Executive of VdT, wrote on LinkedIn. "We do realise that Vodacom Tanzania alone cannot drive innovation. Innovation thrives in partnerships — we need more developers and startups coming up with products and services that drive social change", he added.