Vodafone Ghana and Safaricom look to expand financial services offering with new products.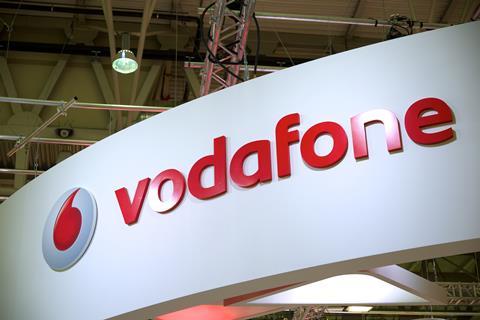 Ghana: Vodafone Ghana (VfGh) launched SafeNet, a mobile insurance product. It uses a platform developed by insurance provider MicroEnsure, and is underwritten by Ghana's Prudential Life Insurance and Enterprise Life Insurance. SafeNet will be offered to select subscribers free of charge for six months, with the level of cover offered dependent on a number of variables including monthly airtime spend.
VfGh began marketing a range of smart‑home devices, including Android TV boxes, Google Chromecasts, and Philips Hue smart bulbs.
Canadian infrastructure provider NuRAN Wireless gave an update on a network‑as-a‑service contract with VfGh. The first of seven sites went live in November 2020, said Chief Executive Francis Letourneau, speaking to Balancing Act. VfGh and NuRAN signed the deal in November 2019 after the former was awarded a £330,000 (€370,695) grant from the GSM Association's Connected Society Innovation Fund for Rural Connectivity. The project involves a partnership with: Clear Blue Technologies (which is providing the solar power system); Redline Communications (terrestrial backhaul); and i engineering (site maintenance).
Vodacom Group: Project Loon, the Alphabet venture aimed at beaming connectivity from high-altitude balloons, is to be wound up. Vodacom Group held an agreement to leverage the solution in Mozambique (Vodafonewatch, #186 and #190).
Vodacom Group handed VMLY&R South Africa its "full" advertising account, covering all the operator's business units, following an agency review (Vodafonewatch, #190). WPP Group-owned VMLY&R displaced fellow WPP subsidiary Ogilvy & Mather to win the deal. WPP has recently lost partnerships with several other Vodafone entities (Vodafonewatch, #180 and passim).
Safaricom is reportedly seeking approval from Kenyan regulators to launch a trifecta of financial services products: Bima (insurance); Mali (mobile savings); and an as‑yet-unnamed trust investment product. Chief Executive Peter Ndegwa told Bloomberg that the operator was in negotiations with fund managers, investment banks, and insurance providers to partner on financial services products, with approval being sought to launch in the next twelve–18 months.
The Safaricom‑led Global Partnership for Ethiopia consortium — which has all but confirmed its intention to bid for a mobile licence in Ethiopia (Vodafonewatch, #192) — saw its competitive position strengthened, after a $500m (£365m/€411m) loan was granted to the partnership by the US International Development Finance Corporation (IDFC). IDFC stated that the loan funds the "design, development, and operation of a new private network provider", and places further financial weight behind Safaricom's licence acquisition bid. The Ethiopian Communications Authority is auctioning off two "full‑service mobile telecommunications licences" and selling a 45% stake in incumbent Ethio Telecom to offset its dominance (Vodafonewatch, #192 and passim). If its bid is successful, IDFC says Safaricom will build its network on what it described as "trusted technology" — a possible nod at the perceived security risk of using Chinese-supplied equipment in communications infrastructure. Huawei has purportedly talked up the prospect of its own Ethiopian expansion bid, according to a Bloomberg report in December 2020. The Chinese vendor is a long‑time partner of Safaricom, but there have been reports expansion of relations between the two businesses have been put on pause (see separate report).