VfUK closes in on Gigafast rollout target; 5G projects gain momentum across OBs.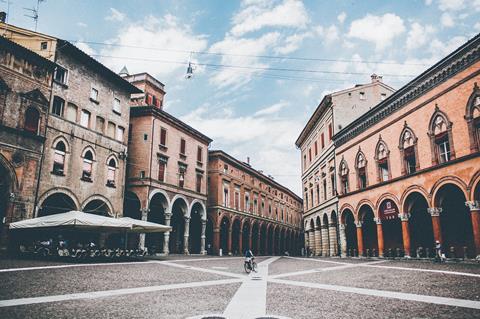 Vodafone Germany (VfD) added sports streaming platform DAZN to its GigaTV portfolio. DAZN is now available via the GigaTV 4K Box and GigaTV Net products. It is DAZN's first partnership with a German operator.
VfD claimed an industry‑first when it launched its OneNumber mobile tariff: an eSIM for wearables that pairs with a mobile SIM.
VfD is to collaborate with Disney to debut a "premium" smart watch for children in the run-up to Christmas 2020.
Sensitive data relating to former Vodafone Thuis customers was leaked after business services partner Conduent suffered a security breach, according to local reports. VodafoneZiggo's former fibre business Thuis was sold to T‑Mobile Netherlands for €1.6m in 2016, as a requirement for approval of the merger between Vodafone Netherlands and Ziggo.
Vodafone Portugal (VfP) trumpeted the success of a gamification trial with contact centre solutions partner Collab. VfP Head of Contact Centres António Veiga said Collab's automatic call distributor Nubitalk will be installed "over the next few months". Collab, part of the Volaris Group since March 2020, lists VfP as a customer alongside operating businesses (OB) in the Democratic Republic of Congo, Hungary, and Mozambique.
Vodafone Spain launched its Impulse 5G Andalusia training programme in partnership with local government. The project aims to boost enterprise engagement with 5G in the area. A 5G and Smart Cities virtual course is the first listed, with others covering virtual reality, Internet of Things, and Industry 4.0.
Vodafone Turkey said it will expand its "Bu Atıklar Kod Yazıyor" waste reduction initiative in a bid to cut its carbon footprint. It aims to recycle 100% of its electronic waste, working in parallel with the United Nations' Sustainable Development Goals. It is using the economic income earned from recycling to fund coding classes in schools.
Vodafone UK (VfUK) and Openreach, BT Group's network arm, announced that the Vodafone Gigafast Broadband rollout programme had passed 360,000 premises in twelve cities. The pair have a target of reaching 500,000 premises by mid‑2021 (Vodafonewatch, #181).
VfUK partnered with driverless technology specialist Aurrigo to provide autonomous vehicles for golf's European Tour. Pro golfers were transported from the clubhouse to opening tees at the ISPS Handa Wales Open in August 2020.
VfUK opted for BlackBerry's AtHoc for its emergency alert and crisis communications system. Greater Manchester's Police and Fire & Rescue Services were the first customers onboarded.
VfUK reportedly submitted a £2m counterclaim to Irish SIM distributor Sim Local, questioning the legitimacy of Sim Local's card activations in the summer of 2019.