Consumer loan service in Egypt set for green light; Vi wants 2G open RAN; India continues to drag out tax dispute.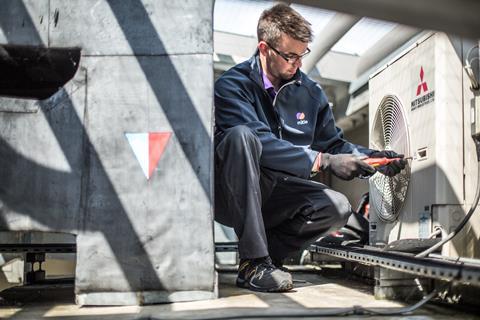 Vantage Towers: Mitie Group will continue to provide facilities management (FM) services for UK tower joint venture Cornerstone Telecommunications Infrastructure for a further 5.5 years. A new contract, covering 20,000 assets, was awarded to Mitie in early-December 2020 following a re‑tender process. The agreement envisages use of Mitie's smart analytics solution Mozaic, which purportedly provides accurate oversight of maintenance work, and "dynamic task scheduling software", pitched as a means of optimising service delivery. Another new feature of the partnership is the creation of a Cellular Telecoms Engineering Apprenticeship programme in collaboration with Netherlands-based DAEL Telecom. Neither party revealed the contract's worth. Mitie has served as Cornerstone's FM partner since early‑2016 (Vodafonewatch, #142 and #144).
Vi: India's government was reported to have filed an appeal against the Permanent Court of Arbitration's decision in September 2020 to rule in favour of Vodafone in its long‑running dispute with the operator over tax liabilities relating to the acquisition of Hutchison Essar in 2007 (Vodafonewatch, #190 and passim). The case is expected to be heard in Singapore.
Vi's Radio Planning Executive Vice‑President Rajesh Singh delivered an update on the operator's trials of open radio access network (open RAN) technology at the India World Congress 2020 virtual event. He highlighted the system's promise as a means to support customised service delivery and lower costs. However, he also flagged technical hurdles such as the lack of "backward compatibility with 2G".
Vi flagged that it will become the "first Indian operator" to offer mobile access to a "Stories format", an over‑the‑top short‑form video streaming service provided by Firework.
Reliance Jio Infocomm accused Vi and Bharti Airtel of encouraging a "frivolous campaign" against the operator. In a letter to the Telecom Regulatory Authority of India, Jio said that the spread of "false propaganda" was fuelling a dramatic rise in mobile port out requests, and even arson attacks, on Jio network sites. Jio's parent company Reliance Industries is in the midst of a dispute over claims that it is set to benefit from — and is thus an advocate of — the government's widely unpopular plan of opening up India's agricultural sector to the free market. Both Vi and Airtel strongly denied the claim.
Vodafone Egypt: Vodafone Egypt (VfEg) is set to pilot a "nano" consumer loan service in partnership with the Bank of Alexandria, according to Bloomberg. The prospective service launch was described as a "normal evolution" to VfEg's m‑money offering Vodafone Cash, which began operating in 2007 (Vodafonewatch, 2009.08). In the most recent data released by Egypt's National Telecom Regulatory Authority, VfEg's "e‑wallet" market share stood at approximately 65%.