AppsFlyer and Cloudflare gain foothold within Vodacom ecosystem.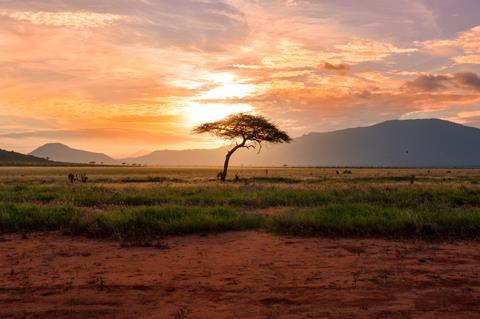 Vodacom Business tied with Cloudflare to offer its customers distributed denial‑of-service (DDoS) protection and traffic acceleration for network infrastructure. The DDoS solution can be used in on‑premise, cloud, and hybrid environments. South Africa was said to have seen a 33% increase in the volume of cyberattacks since March 2020.
Vodacom Group announced the winners of its Digital Accelerator Program for 2020. Ed tech specialist SmartClass won first place for its online private tutor marketplace for students, with an e‑commerce platform from Hashtag Pools awarded first runner‑up position, and Ninsiima's eDispensary (online pharmacy) and Innovasie's MyHI (healthcare insurance mobile app) in second runner‑up places. The winning startups gain access to mentoring, co‑working space, technical support, business development training, and Vodacom's customer base for product testing, as well as follow‑on investment for startups that perform well.
A gateway developed by Vodacom South Africa (VdSA) is reportedly being exploited by rogue wireless application service providers (WASP) to steal airtime from the operator's prepaid customers "on a mass scale". The bug in Vodacom's Charge To Bill facility was said to provide a profitable revenue stream for the operator's premium SMS and content subscription services — apparently deterring Vodacom from resolving the glitch. Vodacom reportedly rejected the allegations, saying that fraudulent WASP activity had decreased "substantially" on its network "following numerous measures implemented in 2018".
Vodacom agreed a contract to use AppsFlyer's mobile attribution tool across Kenya, Nigeria, and South Africa. The deal is intended to optimise the operator's marketing activity and increase customer engagement. San Francisco-based AppsFlyer counts Deutsche Telekom Capital Partners as one of its investors.
VdSA base stations in Johannesburg are increasingly being targeted for theft and vandalism by organised crime syndicates. More than 100 cases of vandalism have been reported in 2020, with "multiple" break‑ins said to take place daily at its sites and "millions of rands worth of damage" to its base stations annually.
A source at the National Telecommunications Regulatory Authority (NTRA), Egypt's competition authority, reportedly denied social media reports alleging that the data of twelve million Vodafone Egypt (VfEg) customers had been compromised. The reports were attributed to a Facebook post from Mohamed Abdel Basit, Chief Executive (CEO) of Mexico-based cybersecurity specialist Seekurity, who had claimed he was approached by an anonymous Facebook user attempting to sell VfEg subscriber data for $500 (£376/€422). Despite the CEO's subsequent apology and deletion of the post, Vodafone was said to have filed a defamation lawsuit against Basit with the country's Supreme Media Regulatory Council.