Antitrust investigation that sparked EC's 2018 office raid closed down, with little revealed regarding what was behind it.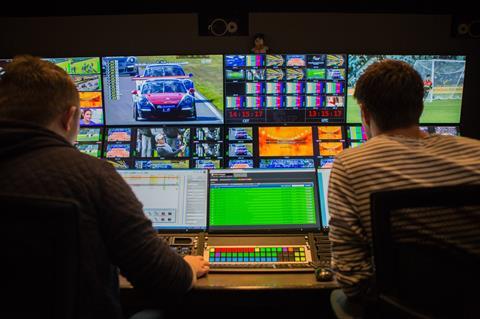 A preliminary investigation launched by the European Commission (EC) into Ziggo Sport appears to have come to nothing. According to a brief note in VodafoneZiggo's latest Annual Report, for the year to 31 December 2020, the EC told the Dutch joint venture on 28 September last year that the case has been closed.
The somewhat mysterious affair began on 10 April 2018, when the Commission carried out unannounced inspections at the offices of Ziggo Sport and those of other regional broadcasting players.
The investigations revolved around possible infringements of antitrust rules in relation to sports media rights buying, the EC said at the time. 21st Century Fox's Fox Networks Group in London was also said to have been among businesses raided. The Guardian reported that international sports rights company IMG and the agencies B4 Capital and MP & Silva were similarly affected.
The EC said it had "concerns that the companies involved may have violated EU antitrust rules that prohibit cartels and restrictive business practices".
In 2019, VodafoneZiggo indicated it had yet to receive any further clarification of the matter. Although the EC probe was ongoing, the provider said it had not "received a Statement of Objections, setting out the EC's possible concerns" (Vodafonewatch, #174). A year later, in 2020, it seems that the case was quietly shelved.
Sporting chance
It's unclear what the outcome or ramifications of any probe may have been. For VodafoneZiggo, any obstacle to the purchase of sports broadcasting rights would have been an unwelcome development. Ziggo Sport channels remain an important part of its television service offering, and are frequently used as an incentive to attract customers to bundle and fixed-mobile convergence options.
For example, VodafoneZiggo recently renewed its contract for UEFA Champions League football for a further three seasons, meaning the matches will feature on Ziggo Sport up to the 2023–2024 season (Vodafonewatch, #193).
The putative EC probe also came at a critical time for Ziggo's owners Vodafone Group and Liberty Global, which had just agreed deals that faced regulatory approval (Vodafonewatch, #165). The proposal to buy Liberty units Unitymedia in Germany, UPC Czech Republic, UPC Hungary, and UPC Romania eventually received EU clearance in July 2019 (Vodafonewatch, #179).
Furthermore, the EC was forced to investigate anew Liberty Global's acquisition of Ziggo, approving it again in May 2018. The deal was approved for the first time in 2014, only for the approval to be annulled in 2017.

Anne Morris is a freelance journalist, editor and translator. She has been working as a reporter and news analyst for TelcoTitans since 2016.