Anna Dimitrova replaces Anne O'Leary, who is set to join Meta in coming days.
Rising star to hold position of Non‑Executive Director on Vodacom Board of Directors.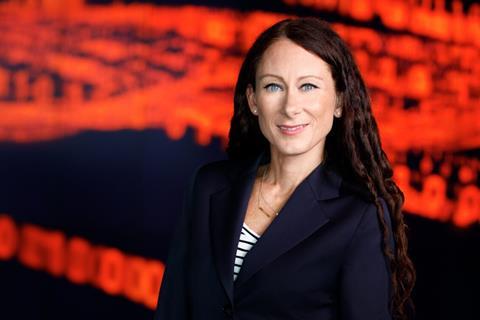 Anna Dimitrova is set to join Vodacom's board as a Non‑Executive Director from 17 September 2022, following former incumbent Anne O'Leary's departure.
Dimitrova, the current Chief Strategy and Transformation Officer at Vodafone Germany, has been with the Group for more than 20 years, beginning her career with the OpCo in 2001 as a member of its Marketing team. She proceeded to hold a variety of management positions, including a stint as Chief Financial Officer of Vodafone Czech Republic and Managing Director of Finance and Strategy at Vodafone Germany.
The outgoing non‑executive director Anne O'Leary will leave her role as Chief Executive of Vodafone Ireland to join Facebook parent Meta. She took her seat on Vodacom's board in January 2021. O'Leary first joined Vodafone Ireland in 2008 as Business & Enterprise Director before taking the helm in 2013.
In her most recent position, Dimitrova has been responsible for "all transformation activities" overseeing the growth of Vodafone's market position through developments in mobile and fixed propositions, as well as in the pay‑TV market.
Vodacom Group Board of Directors, 17 September 2022
Directors
Role
Source: Vodacom.

Saki Macozoma

Independent Non‑Executive Chairman

Shameel Joosub

Chief Executive and Executive Director

Raisibe Morathi

Chief Financial Officer and Executive Director

Khumo Shuenyane

Lead Independent Non‑Executive Director

Phuthi Mahanyele-Dabengwa

Independent Non‑Executive Director

Nomkhita Nqweni

Independent Non‑Executive Director

Clive Thomson

Independent Non‑Executive Director

Sunil Sood

Non‑Executive Director

Pierre Klotz

Non‑Executive Director

Anna Dimitrova

Non‑Executive Director

John Otty

Non‑Executive Director

Leanne Wood

Non‑Executive Director

Francesco Bianco

Alternate Non‑Executive director (to Leanne Wood)