Vodafone Intelligent Solutions said to have created new bases in Albania, Turkey, and the UK.
Group's long-term centralisation efforts netted over €1.2bn in savings in the three years to March 2021.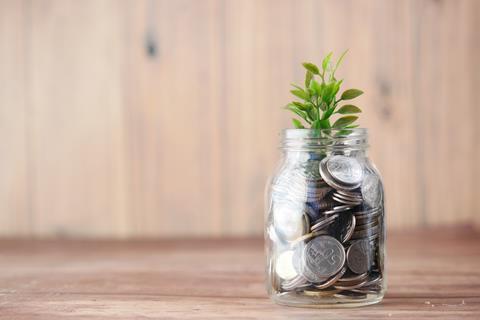 Vodafone Intelligent Solutions (_VOIS), the UK operator's cost-cutting focused internal services division, is expanding its international footprint as the Group comes under increasing pressure to improve profitability.
The division, part of Vodafone's dominant Group Finance department, is understood to have created new bases in Albania, Turkey, and the UK, bringing the number of countries in which it operates to seven.
These add to _VOIS' existing hubs in Hungary (Budapest), India (Ahmedabad, Bangalore, and Pune), and Romania (Bucharest), and further the centralisation-based efficiencies drive that has seen shared services functions grow to nearly a third of Vodafone's workforce.
The Turkish and UK hubs have yet to show up in Group documentation, but Vodafone's last Annual Report, for the year to March 2021, showed the creation of a new unit called _VOIS Albania, based in Tirana. The operation opened the facility this week, with staff having previously been working remotely, the Group has indicated.
Vodafone, which has sensitivities over job reduction and movement within its international footprint, declined to comment on _VOIS' expansion when contacted by TelcoTitans.
Della Valle at the wheel
Vodafone has been building up its use of shared services for over a decade, seeking to create synergies through the consolidation of 'repeatable' functions in customer contact, finance, technology, sales, and elsewhere. This can be higher-value, as well as transactional, with emphasis on 'digital' and 'transformation', including artificial intelligence, automation and systems integration, as well as working with external partners (such as Pegasystems on Vodafone Procurement Company digitalisation).
Group Chief Financial Officer Margherita Della Valle has been a key driver of _VOIS, having grown it out of the finance function, and stepping it up after becoming CFO in 2018 (Vodafonewatch, #168).
As a result, shared services and other central Group functions became essential to Vodafone's last operating expense reduction programme, targeting (and surpassing) €1.2bn in net savings over the three years to March 2021 (FY18–21).
Late-2019 saw Vodafone bring its various internal services functions under the new _VOIS brand (superseding Vodafone Shared Services) and expand the operation by centralising Vodafone Egypt's Vodafone International Services subsidiary (Vodafonewatch, #181–#182). Common activities not enveloped by _VOIS nowadays tend to sit under Shared Operations.
While _VOIS's headcount is now said to have grown to the mid-20,000s, numbers at several OpCos have dwindled — most recently reflected in the removal of more than 400 staff at struggling Vodafone Spain. Through _VOIS' expansion, Vodafone claims to have produced 5,500 "role efficiencies" during the three-year, FY18–21 period.
Vodafone headcount by operating segment, FY18–21
Segment
FY18–19
FY19–20
FY20–21
Change (FY18–21)

Notes: * Percentages reflect headcount in each OpCo or group of OpCos (Vodacom), and do not include shared operations.

Source: Vodafone.

Germany *

13%

14%

14%

+1pp

UK *

11%

10%

9%

-2pp

Italy *

6%

5%

5%

-1pp

Spain *

5%

4%

4%

-1pp

Vodacom *

11%

11%

11%

–

VOIS and Shared Operations

28%

30%

31%

+3pp

Other OpCos

27%

26%

26%

-1pp
Vodafone is coy on how _VOIS' workforce is split but has indicated more than half of its headcount is based in India.
At September 2021, as many as 6,000 _VOIS employees were said to be supporting Vodafone's commercial operations, reflecting the Group's pullback from physical retail and focus on digital, automated customer contact techniques such as its Tobi chatbot.
At March 2021, about 1,000 _VOIS staff were said to focus on supporting Vodafone Business, the operator's enterprise and carrier services department.
_VOIS is also said to be supporting the expansion of Vodafone's recently-created engineering hub in Málaga, which is expected to employ more than 600 staff.