New fixed-line voice service with Vodafone branding.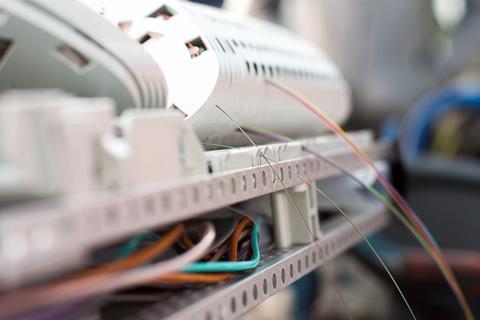 You Broadband, Vodafone Idea's (VfI) fixed‑line subsidiary, was reportedly set to expand into voice telephony with the introduction of a landline service in parts of its footprint.
The offering will be released as both a standalone service and bundled with broadband access, and is expected to initially focus on eight of the 21 markets in which You Broadband operates: Ahmedabad; Mumbai; Navi Mumbai; Powai; Pune; Surat; Thane; and Vadodara.
Local media talked up the move as an effort to counter competition from VfI arch‑rival Reliance Jio's JioFiber services, as well as equivalent offerings from Bharti Airtel. Jio is India's largest wireline broadband provider with 56% subscriber share at 31 July 2019, according to the Telecommunications Regulatory Authority of India. Airtel is second with 21% and VfI third with 18%.
Reports also suggested that the voice service will have Vodafone branding. This could be read as a signal that VfI is to set to begin making a more concerted push around wireline and converged services — or that the joint venture is merely tidying up You Broadband's go-to-market approach.
You not necessarily the answer for a VfI wireline play
You Broadband began operating in 2001 as an offshoot of UK utility British Gas (now Centrica), before entering private equity ownership. It was acquired by Vodafone India in 2016, and is now classed as a 100%‑owned subsidiary within VfI (Vodafonewatch, #141). As well as providing broadband access to enterprise and residential customers, You Broadband has a systems integration subsidiary, called You Systems Integration, although information on its activities is minimal.
Neither Vodafone nor VfI have revealed much regarding plans for the business, and signals have sometimes appeared contradictory. Upon its creation, with the 2018 Vodafone India–Idea Cellular merger, VfI wrote down goodwill attached to You Broadband by INR 2.1bn. The subsidiary evidently remains something of a sideline for VfI, generating only INR 1.9bn (£21m/€24m) in income during its last fiscal year, to 31 March 2019. It also appears to remain loss-making.